POTTERIES POP archive
( to post pic/mp3 or link... contact s.leese@sky.com or polyal@hotmail.com )
link can be..youtube/facebook/ your own website etc
artists showcase

( for free showcase page / info see contact )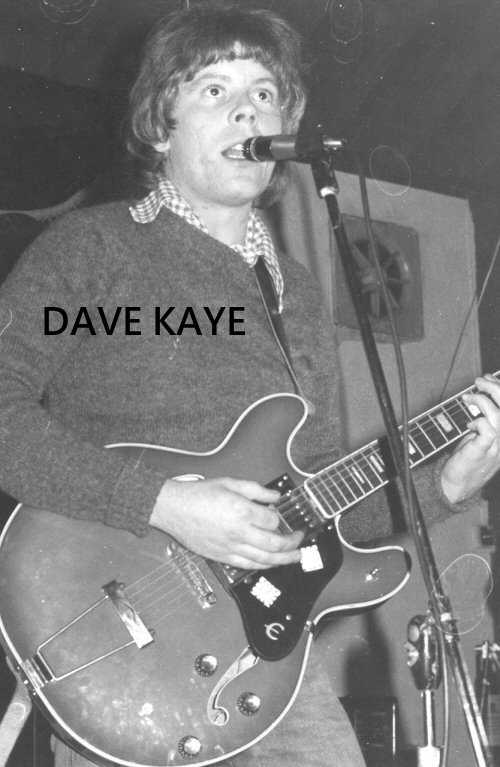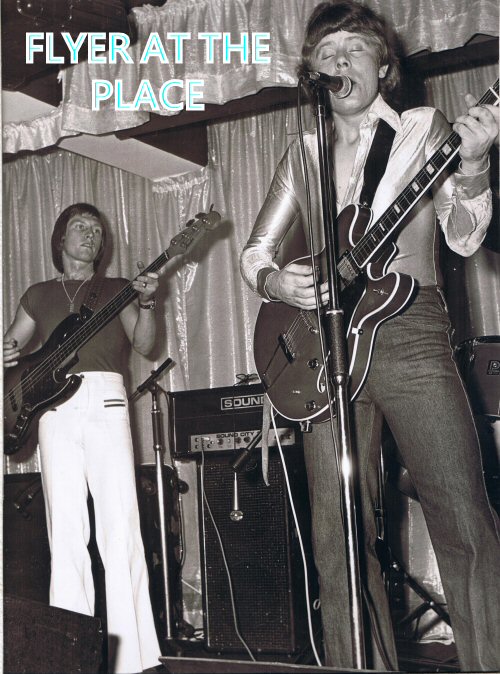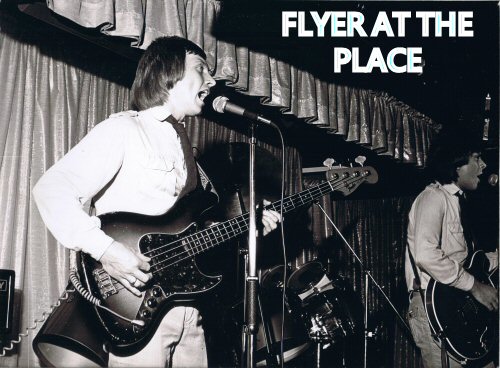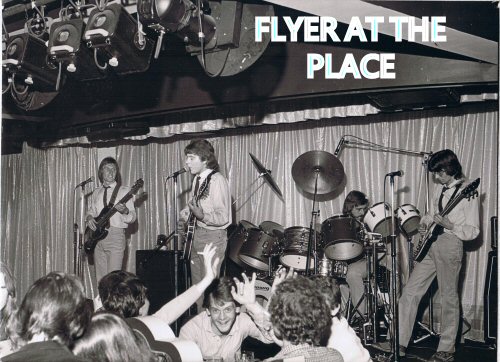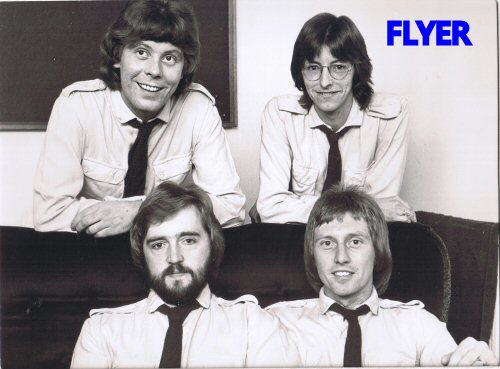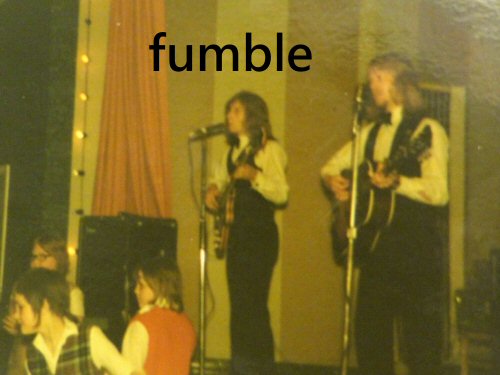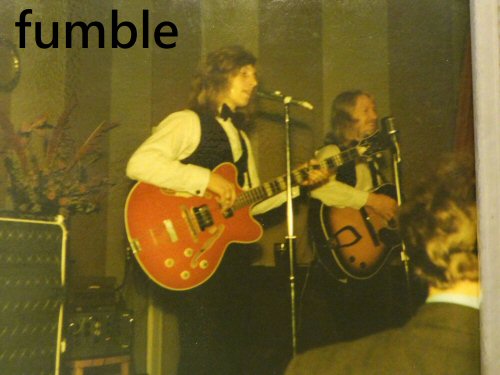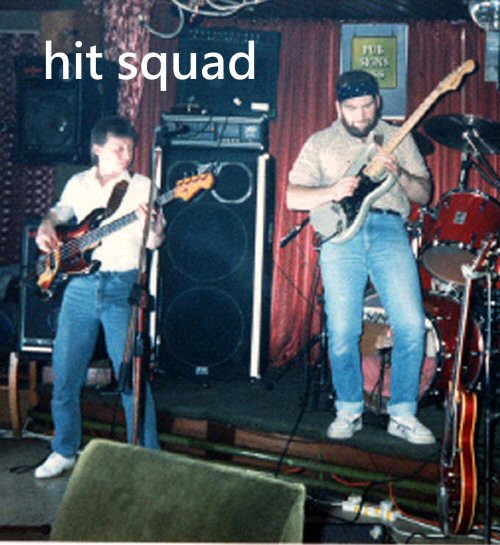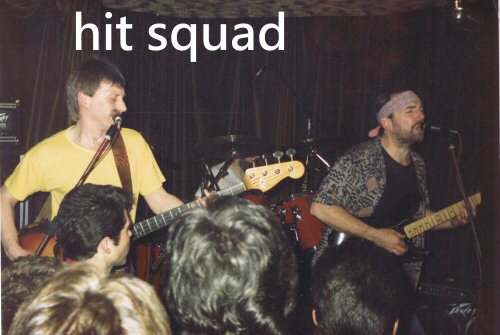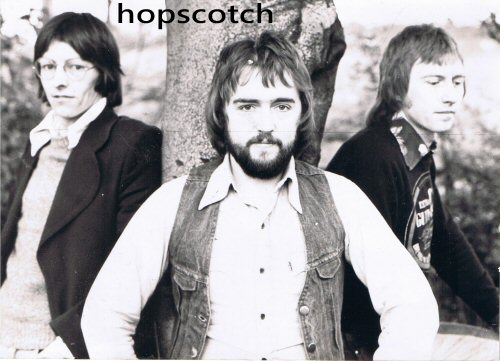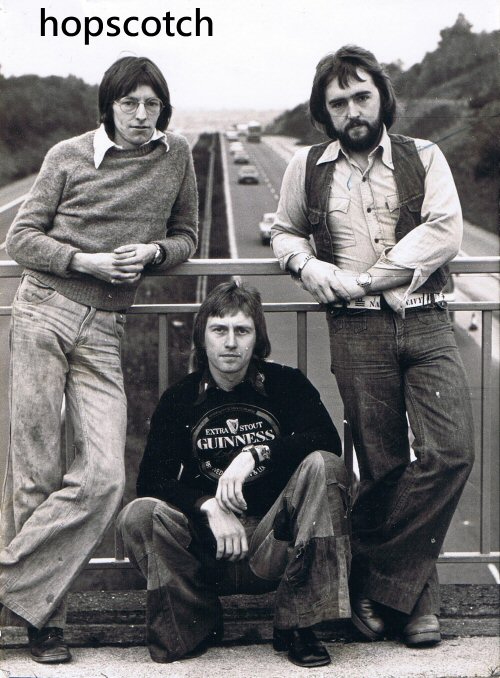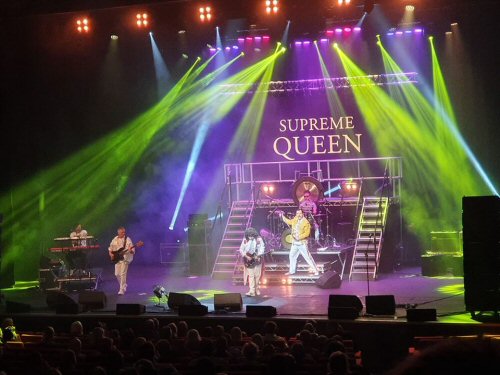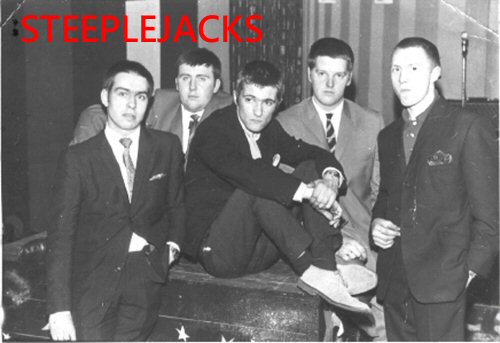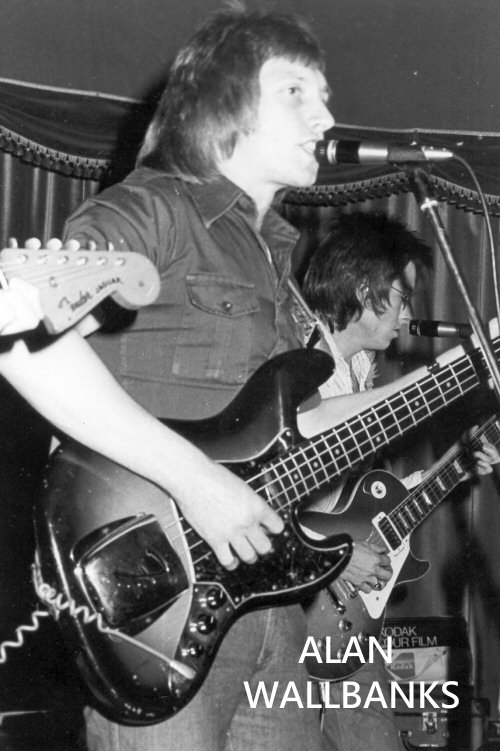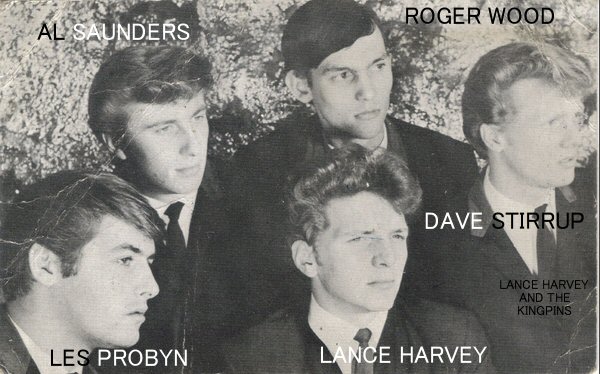 LANCE HARVEY AND THE KINGPINS1962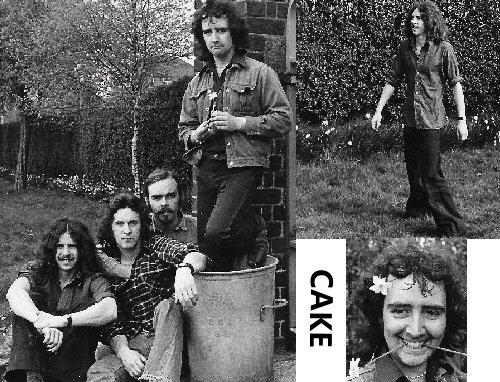 CAKE
NOEL TRENT
MY LIGHTHOUSE
A
TRIBUTE TO
FRONTLINE
WORKERS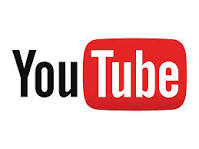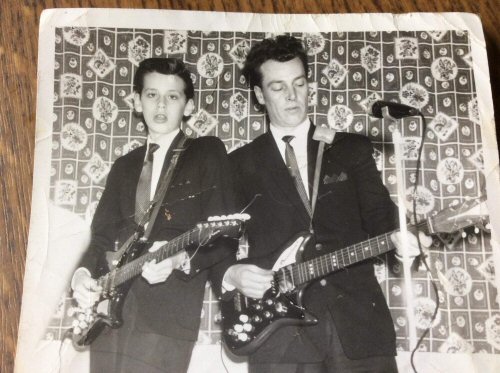 Den and wallyCoultas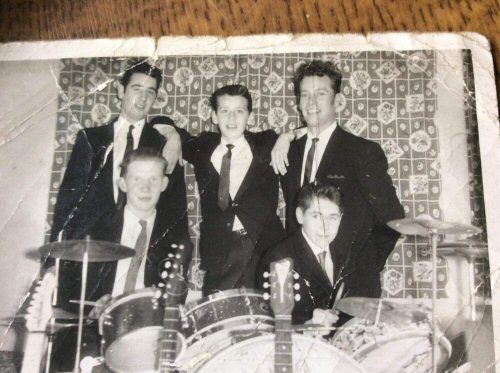 The Midnights Band 1965
Den Coultas / Wally Coultas / Ivor Lucas / Dennis Hurst / ?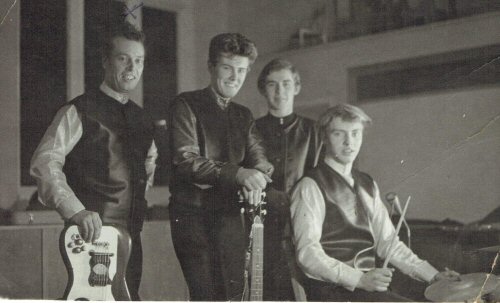 The Midnights Band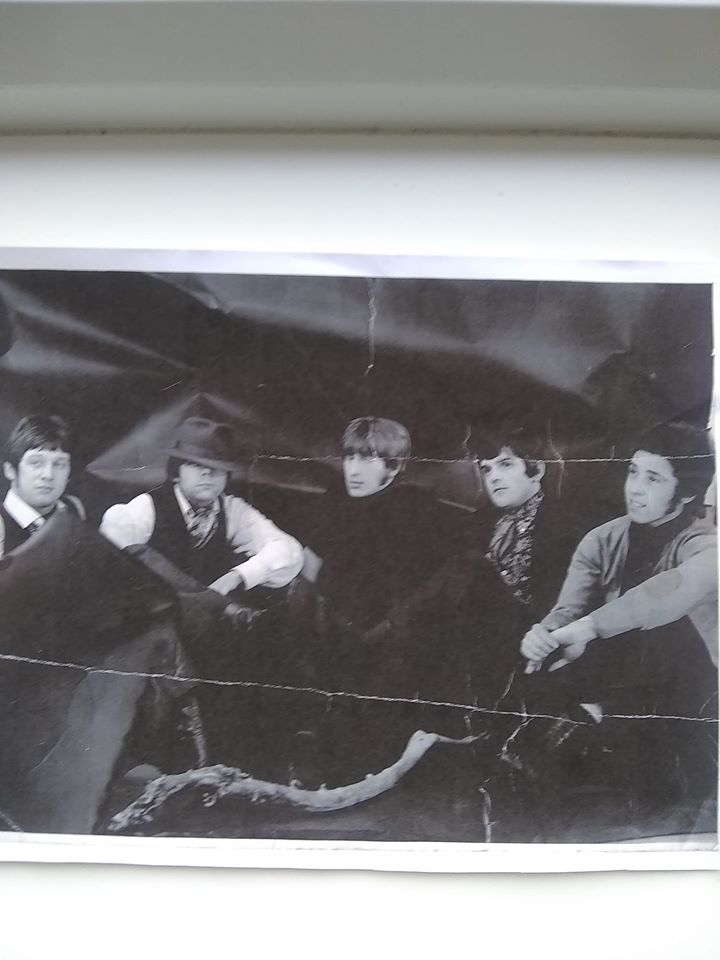 PIGEON FLYERS 1967
dave hill / george morris / al saunders / john isaacs / curly degg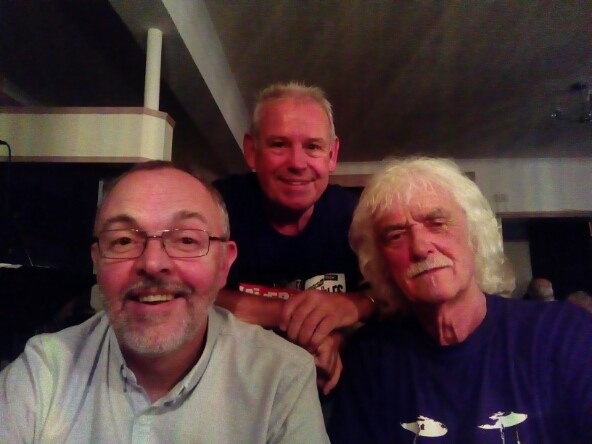 CARNABY STREET
Tony and Alan with Frankie Dunn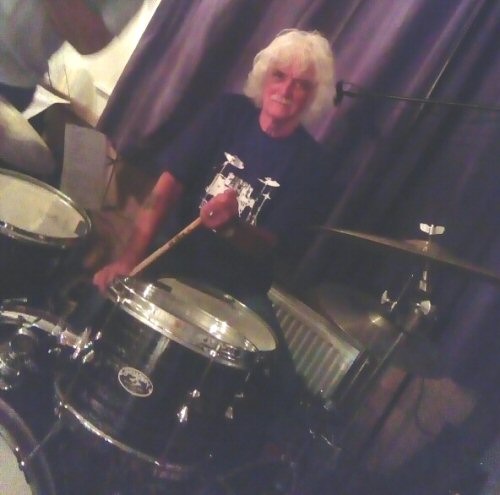 Frank Dunn on the 1964
Broadway kit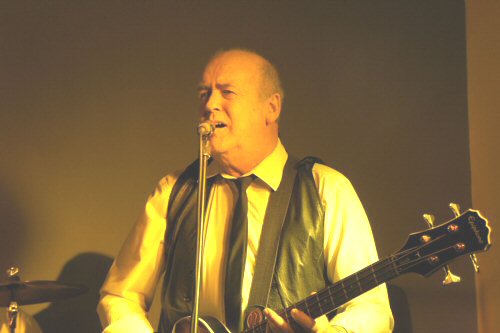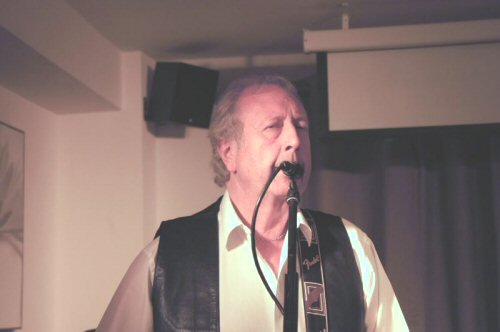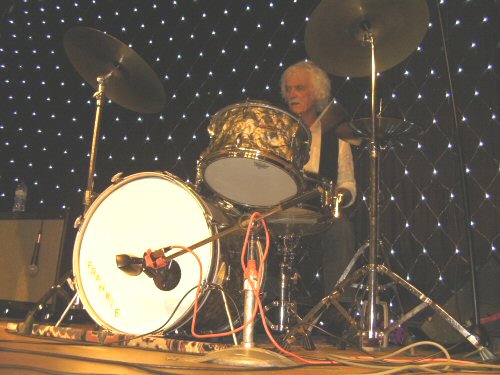 .....glyn-- bass and lead vocals...........Jim--lead guitar and vocals............Frank Dunn Drums
THE CONSPIRATORS AT THE Soldiers and Sailors club Nottingham
JULY 2019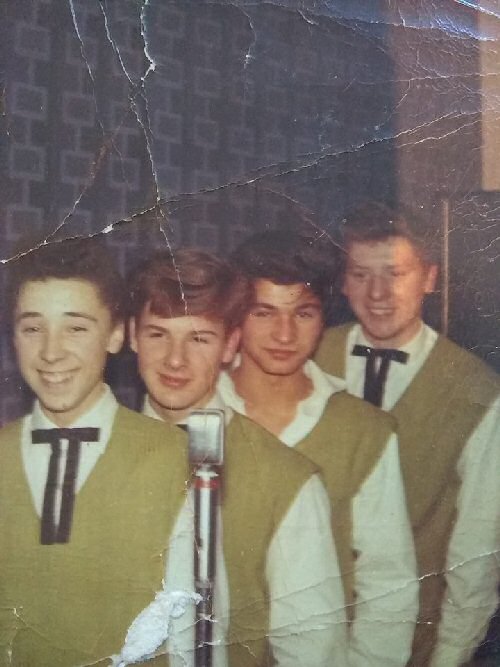 RENO AND THE CLASSICS 1963
Curly Degg Base Guitar ,Sammy Farrington, Guitar ,
Reno Geneto Singer & Trevor Jones , Drums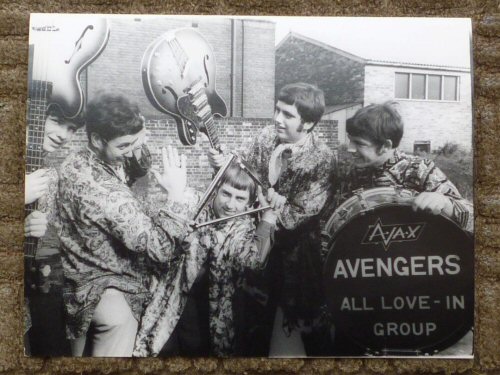 THE AVENGERS 1963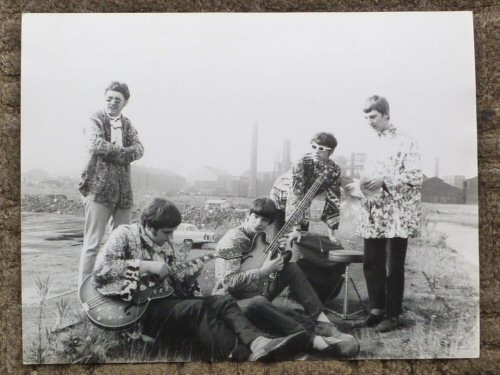 THE AVENGERS 1963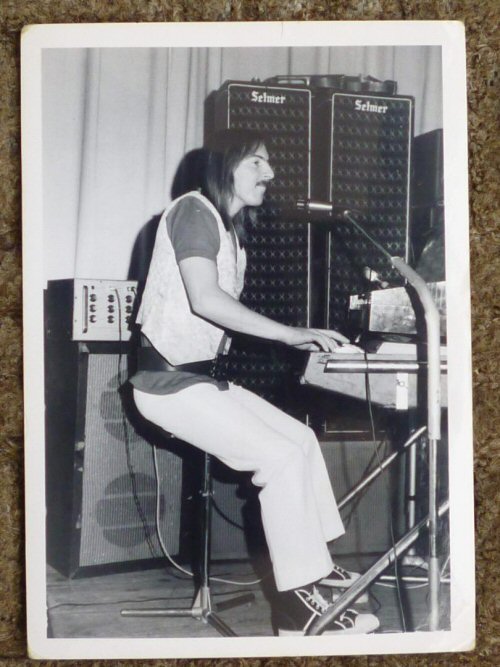 TIM WAYNE THE AVENGERS 1963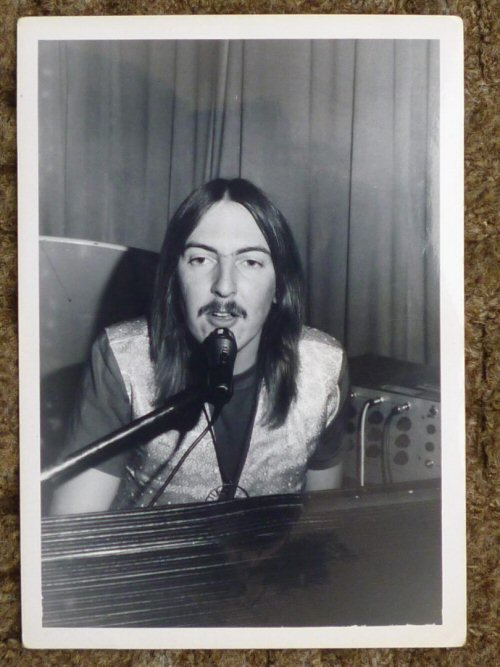 TIM WAYNE KEYBOARDS THE AVENGERS 1963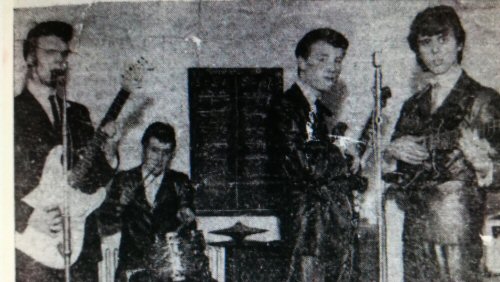 RICKY DIAMOND AND THE EMERALDS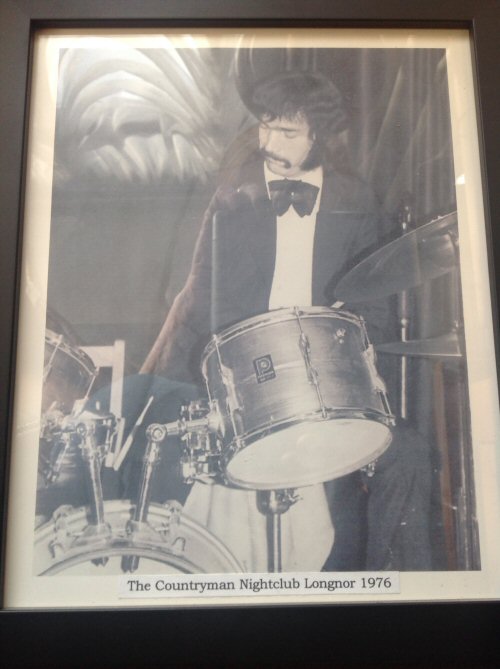 ALAN GREEN 1976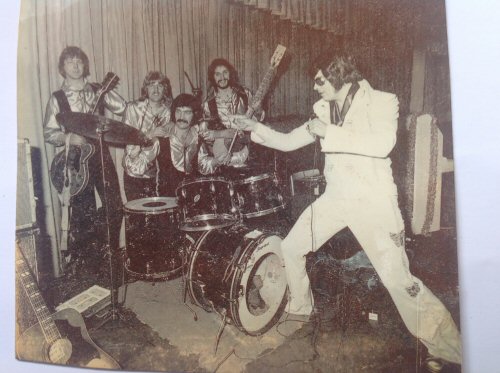 KING STYLE 1977
Alan Green (drums) and Clive Taylor (vocal) Keith Hewitt (guitar), Geoff Owen (keyboards) Chris ( bass )

The band "king style" was formed in October 1977 by Alan Green (drums) ,and Clive Taylor (vocals).Also In the original line up was Geoff Owen (keyboard/piano),Keith Hewitt (guitar) and Chris on bass.During the first few months there were several changes before they arrived at the settled line up that many of the bands loyal followers will recognise. That Line. up being Alan Green (drums), Clive Taylor (vocals), Geoff Owen (keys/piano), John "Wojja" wojenski (guitar) and Malcom Hemings (bass). The band became extremely popular,both locally ,and also on the Yorkshire club circuit.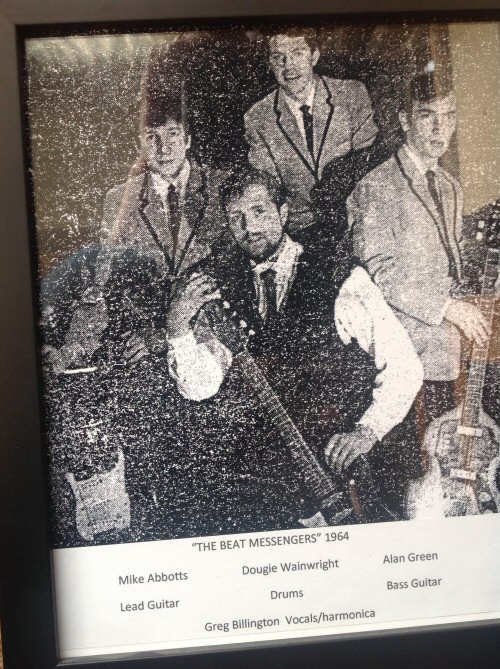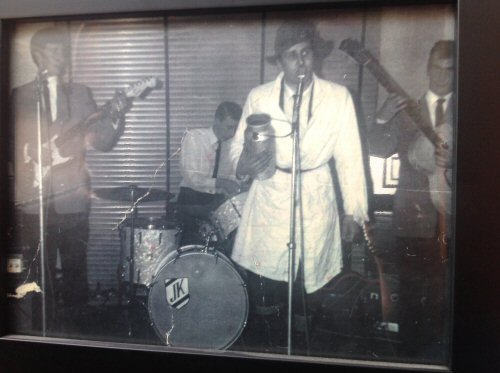 The Beat Messengers. During their residency at the "Crystal ballroom" Newcastle in 1964. Photo, Mike Abbotts (guitar), Dougie Wainwright (drums), Greg Billington (Vocals) Alan Green (Bass). Many will recall their rendition of Benny Hills farm song.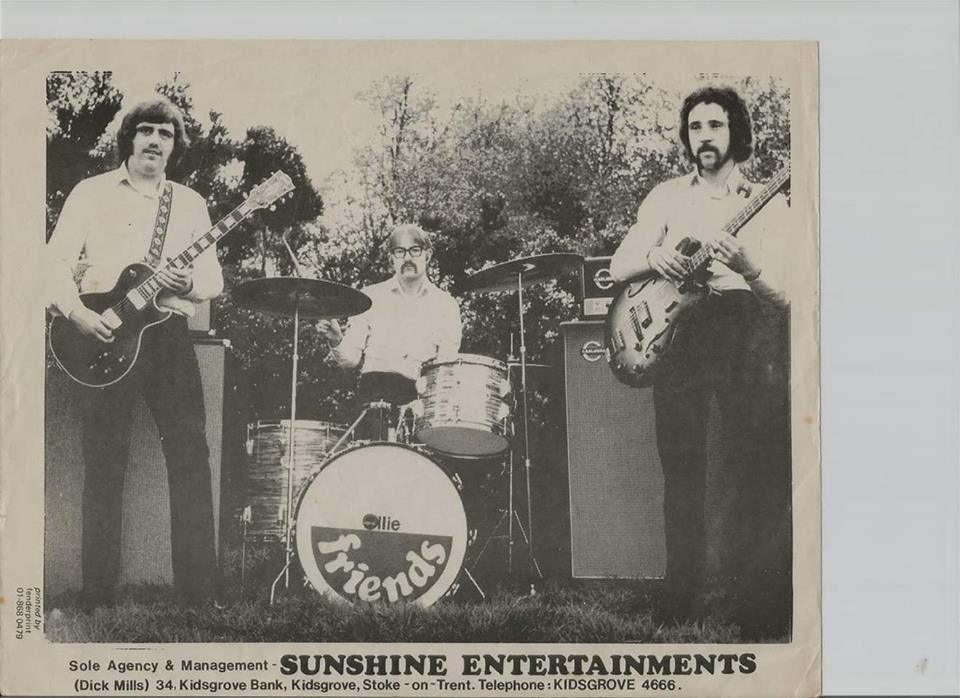 FRIENDS
From Left To Right Are John On Lead Guitar,
Ollie On The Drums, & Malcolm On Vocals & Base Guitar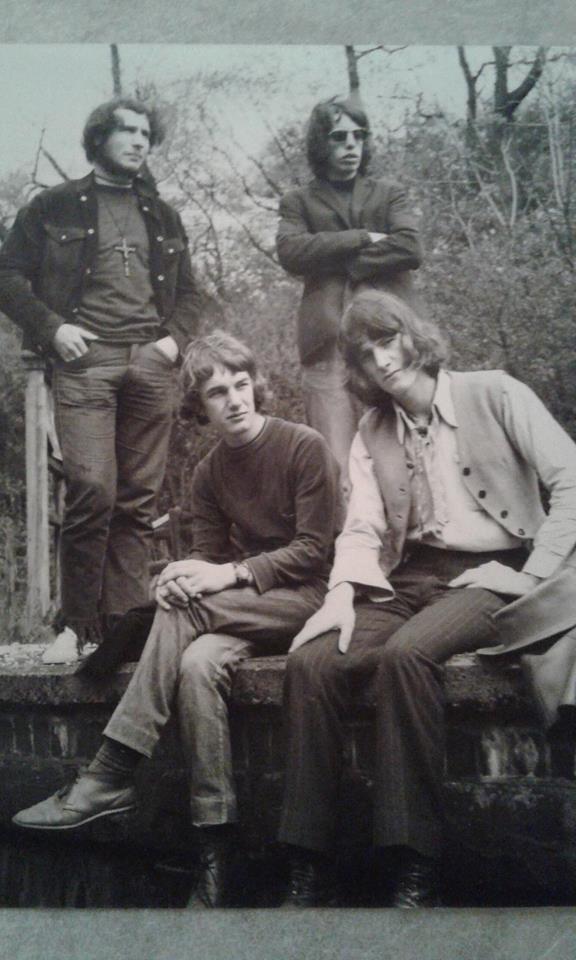 The Harley Street Blues Band 1960s
Dave Johnson Bass Guitar , Pod Malkin Lead Guitar, Den Coultas Vocals & Guitar ,& Neil (Fred) Hopwood Drum
THE LATE GREAT BRIAN ADLINGTON
WELL LIKED AND RESPECTED BY ALL THE THOSE THAT NEW HIM
RIP BRI
24th August 1946 - 6th October 2018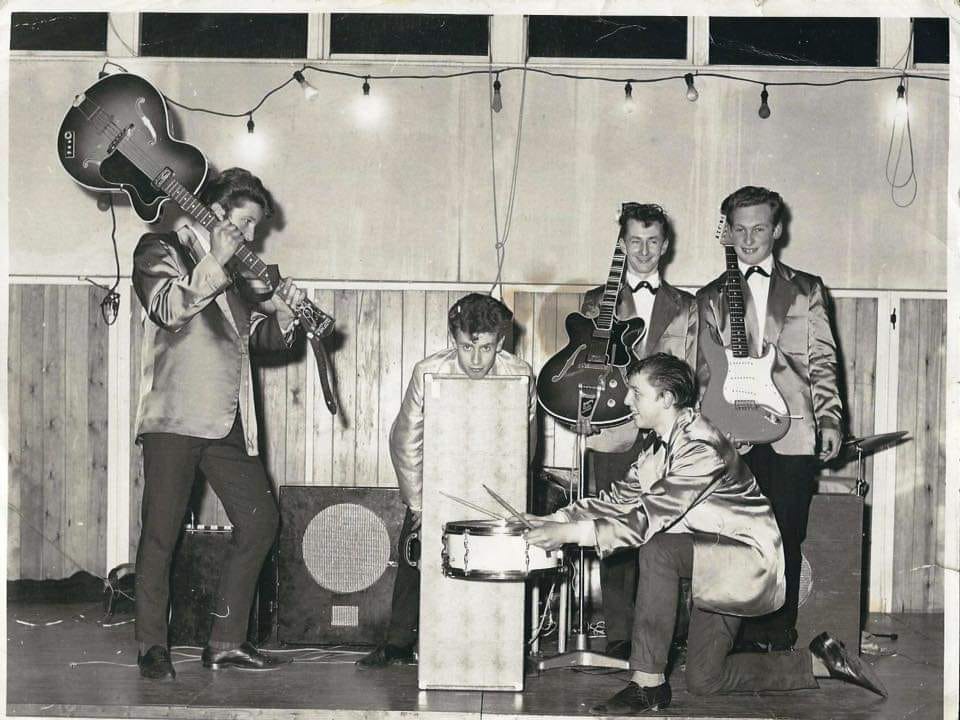 Sean Campbell And The Tremoloes 1962
Sean Cambell Singer & Base Player
Trevor Millward Drums
Geoff Goodwin Keyboard
Johnny Massey Guitar
Gerry Brookes Guitar
Harold Clowes Hall Bentilee 1962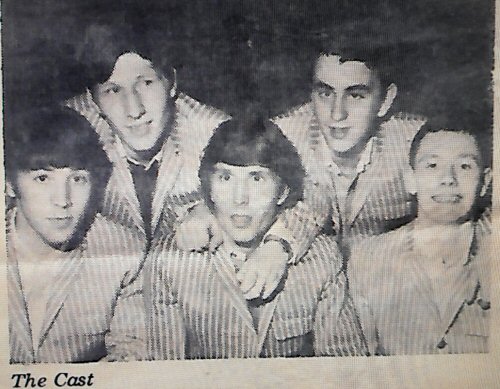 THE CAST 1965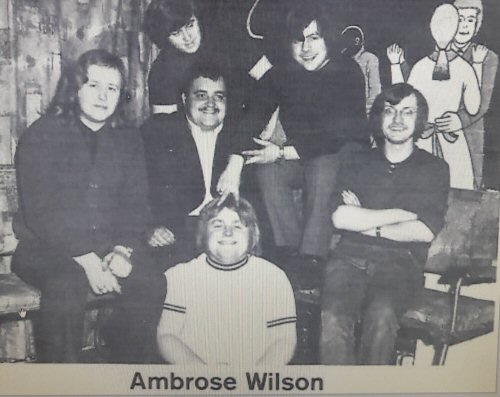 AMBROSE WILSON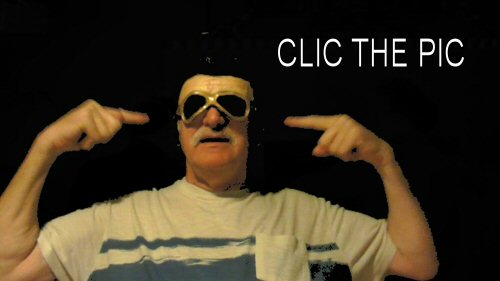 noel trent ' ready for love ' 2018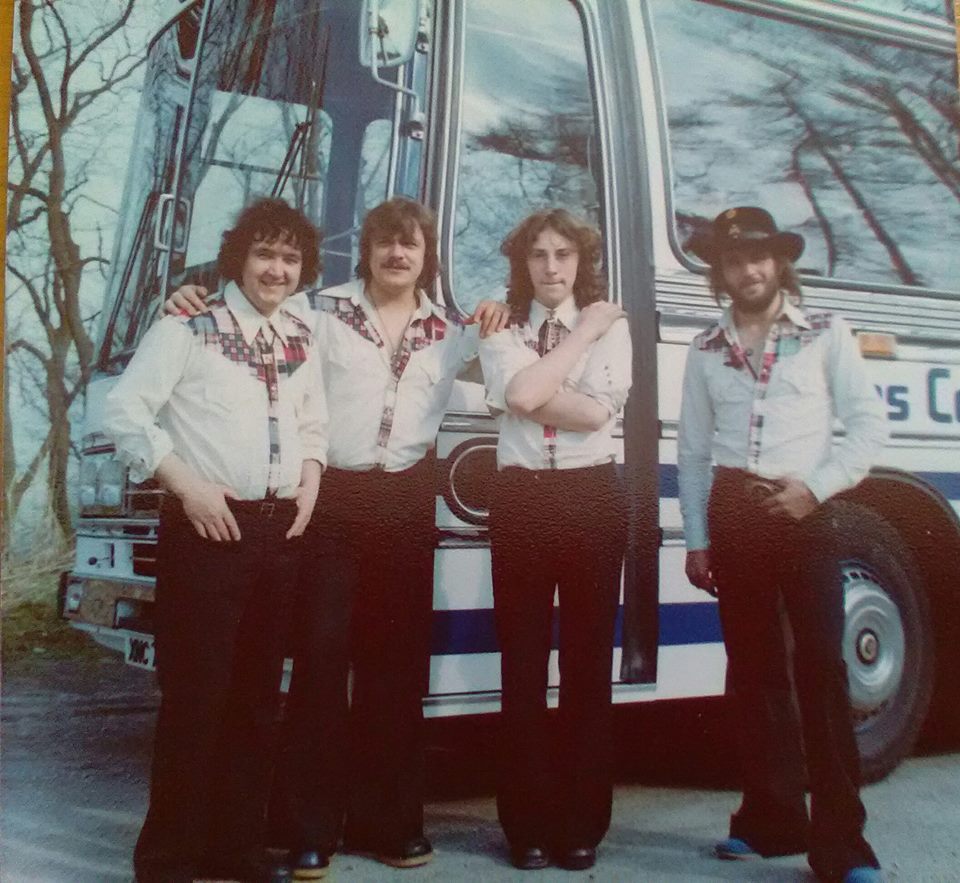 JUST US
John Fern,s (RIP), Ray Worthington (AKA) Goldtop Rob Kay & Alan Povey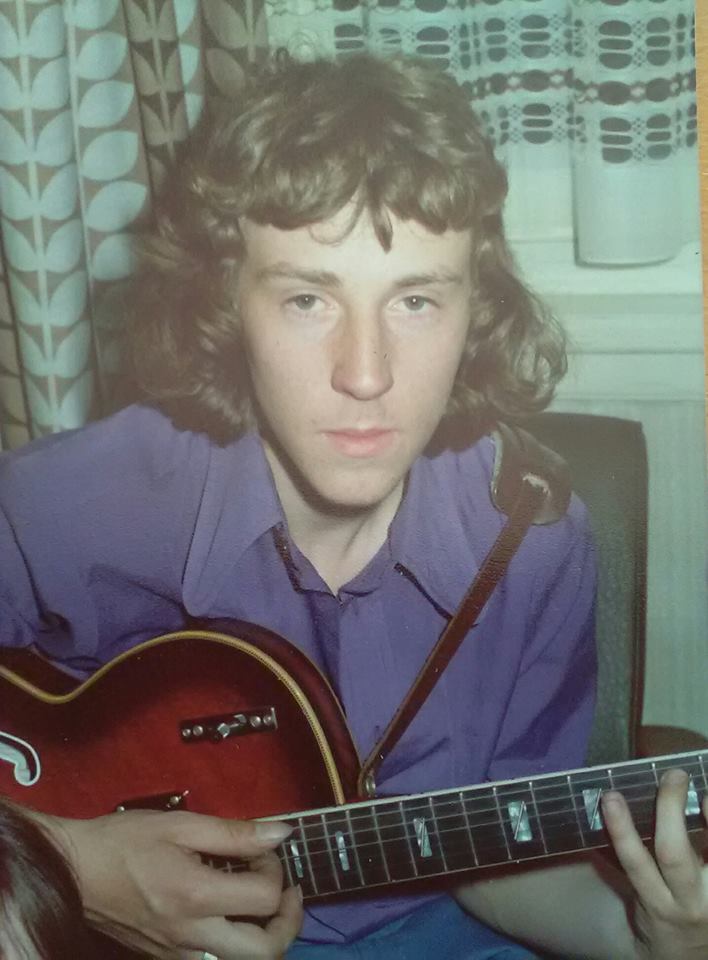 rob kaye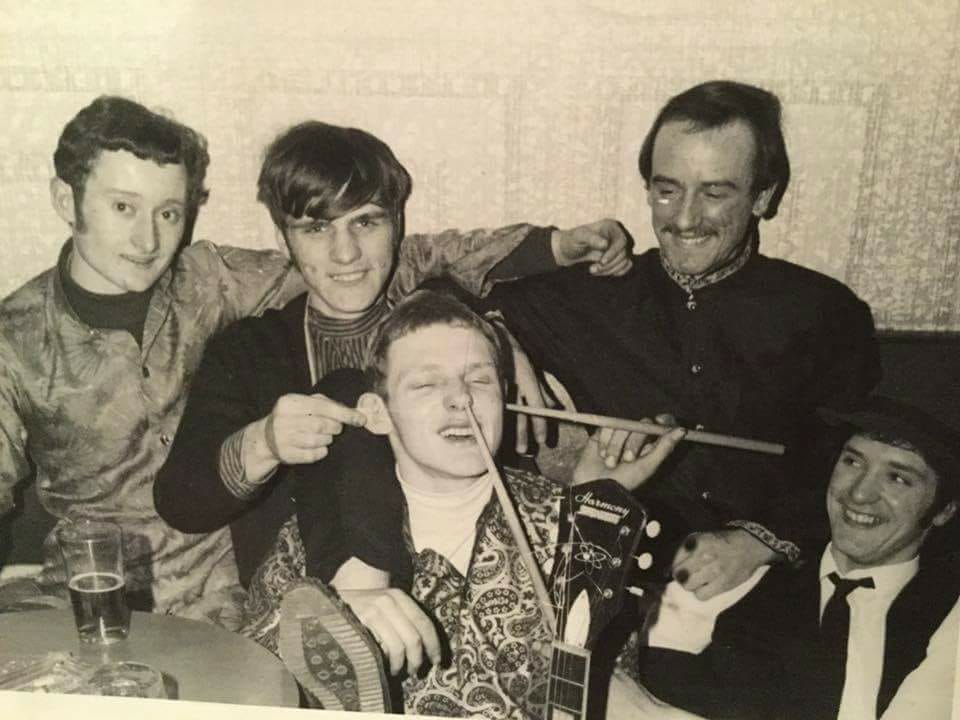 MASONIC BOOM 1965
Ron Brough , Kenny (scratch) Reynolds Alan (Buster) Wolleridge Jimmy Pye & Noel Trent
MICK MATHEWS with the BAR FLIES
THE U.S.I. BAND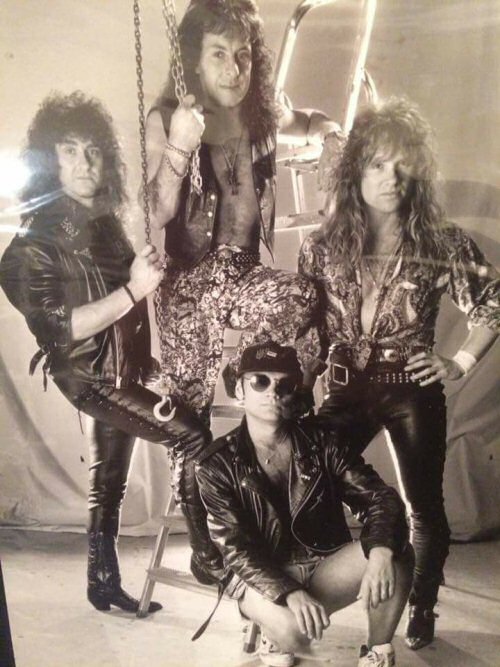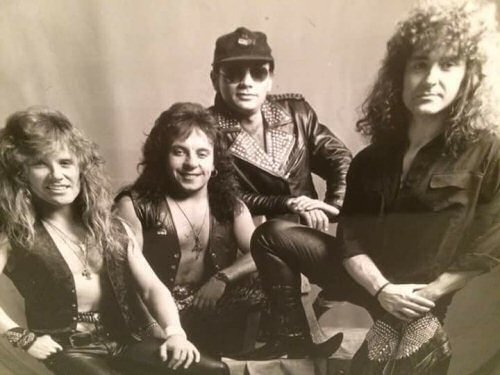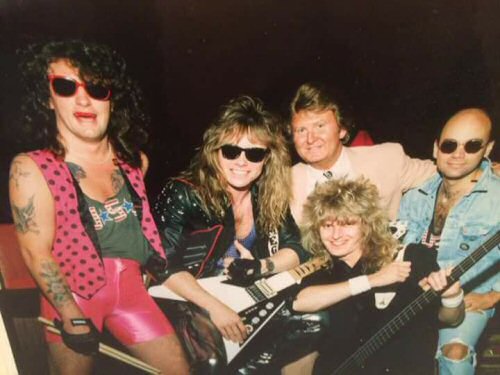 THE U.S.I BAND
Bob Bracewell, Paul Fasker Johnson, Mick Gibson, James Baker & Sam Mawby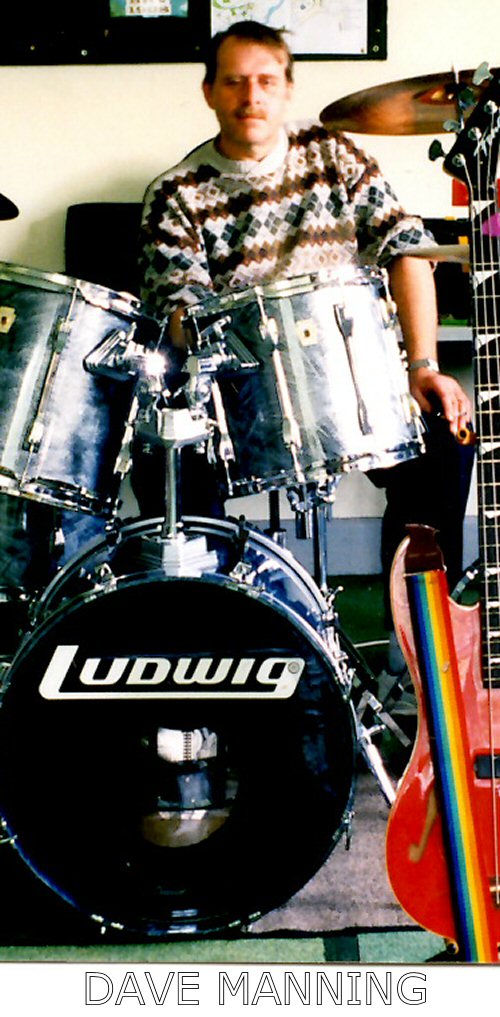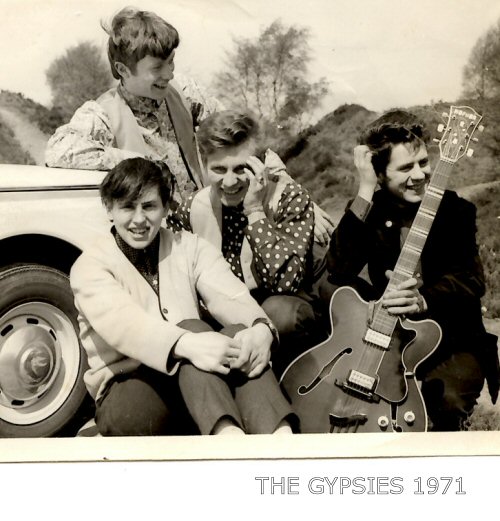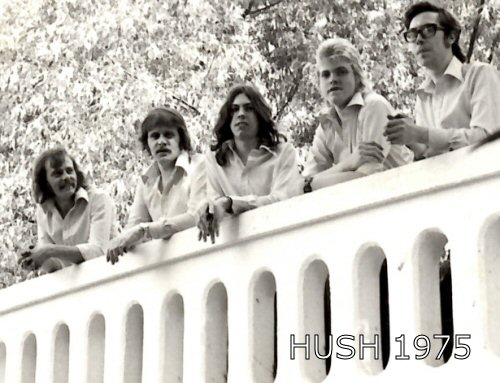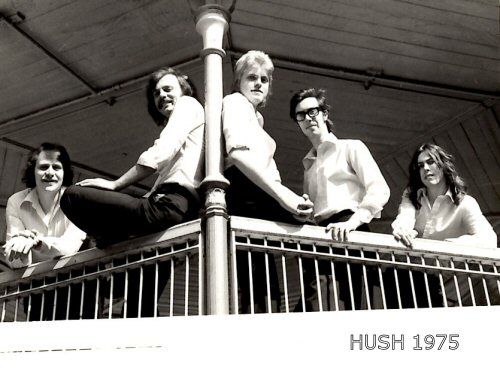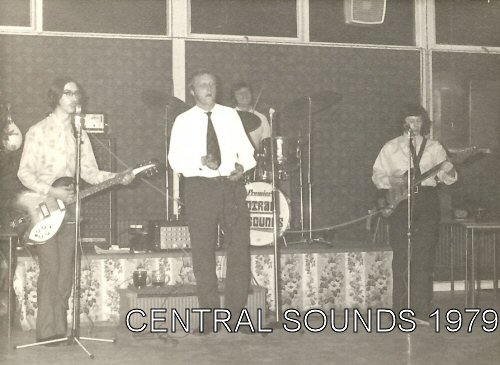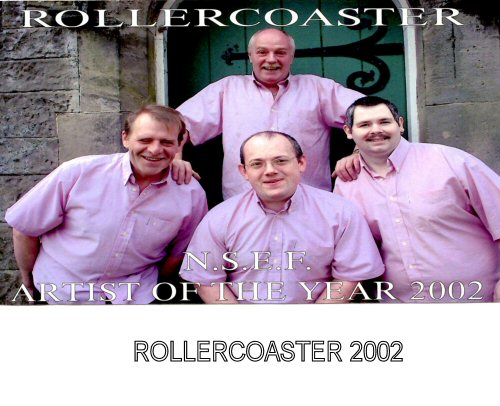 MICK FIELDING FENTON (1973)
mr froggy-delicately aired by the never to be forgotten..MAD MICK (ss mic test 1973)
a monday morning classic with dave ( stirrup ) inspiring the legend on by prodding him with a lighted fag and chanting things like' get on with it ' the DUKE of wellington doesn't open 'till 11 0'clock
mick fielding is saddly missed and i am sure ( 100% ) he wouldn't mind this bit of lightheartedness
JOHN TUSHA RUSHTON
Roady..soundman and best mate for many local top bands
inc CACTUS ELVES and FLANNELFOOT
SADLY MISSED 1952 - 2016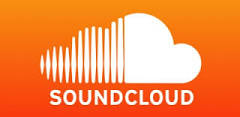 SPATCHCOCK BROTHERS ( longton ) 2016
the 'guiding light' for all his mates and family
SPATCHCOCK BROTHERS ( longton ) 2016
bloodshot eyes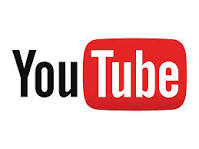 PARALYMPICS TRIBUTE
SPATCHCOCK BROTHERS ( longton ) 2016
life aint easy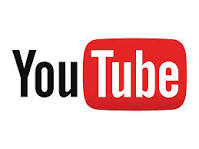 REEF AT SS RECORDING 1974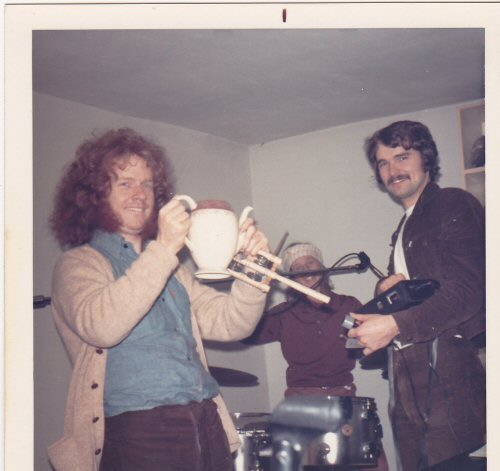 JOHN REED / STEVE REED / MICK SHEMILT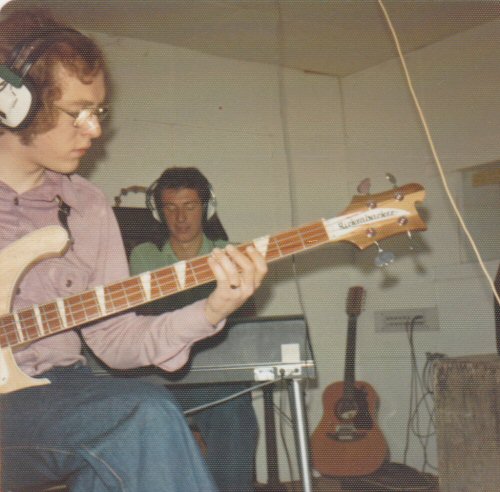 DAVE TOMLINSON/ DAVE SALMONS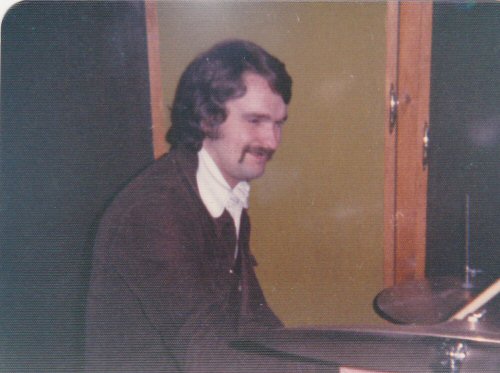 MICK SHEMILT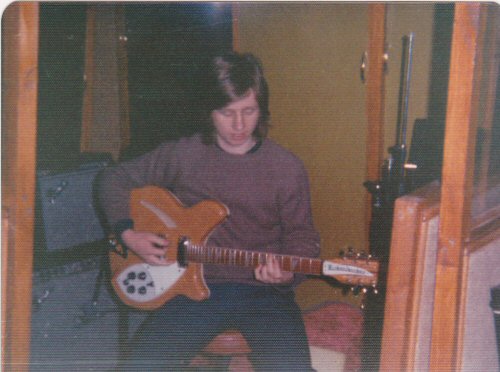 STEVE REED


DAVE SALMONS


RADIO STOKE REEF INTERVIEW AT SSrec 1974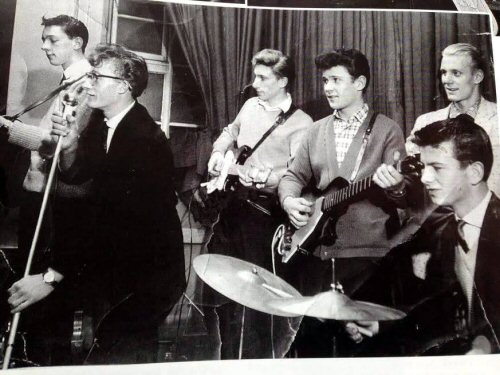 FRANK AND THE SHADES 1959 ( at park rd school burslem )
TERRY BARNET/ FRANKIE LAWTON/ AL SAUNDERS/ DAVE BALABAN/ MICK FOSTER/ ADAM FAITH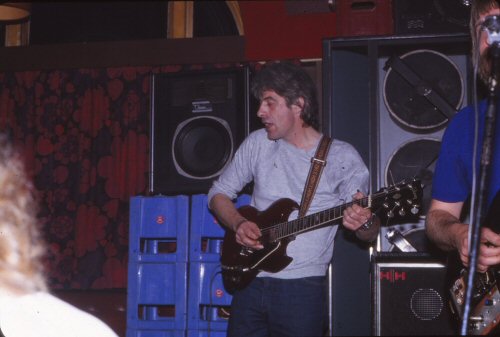 graham collier FLANNELFOOT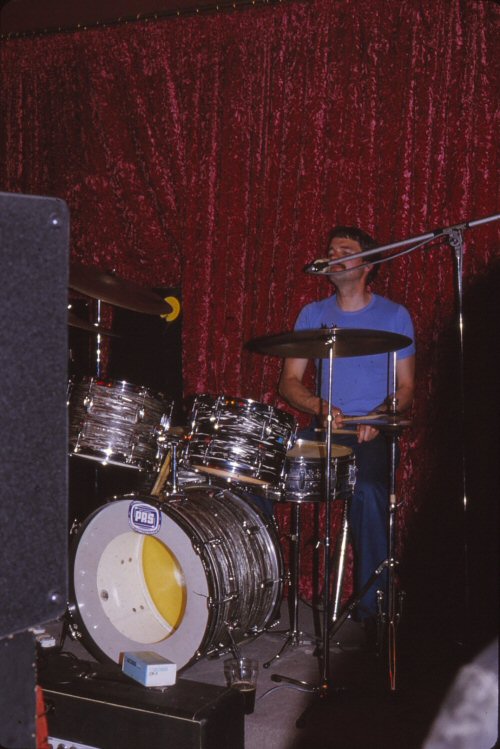 mick shemilt FLANNELFOOT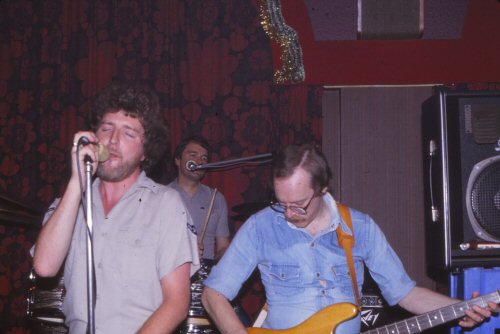 rob rushton mick shemilt dave tomlinson FLANNELFOOT 1975

FLANNELFOOT ROB RUSHTON -THIS AINT LOVE ( JOHN LAVICK / AL SAUNDERS )2002 ©SSrec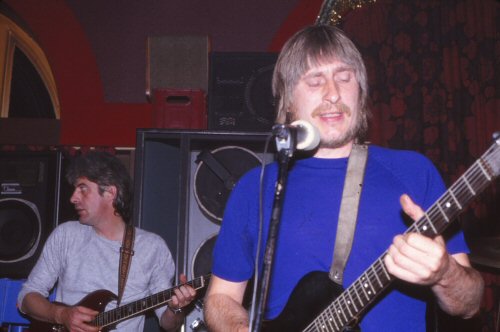 Graham collier al saunders FLANNELFOOT 1975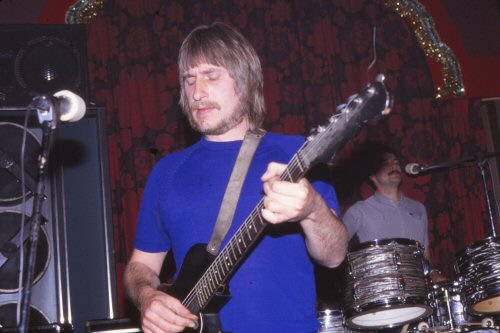 al saunders FLANNELFOOT 1975
BIG LIL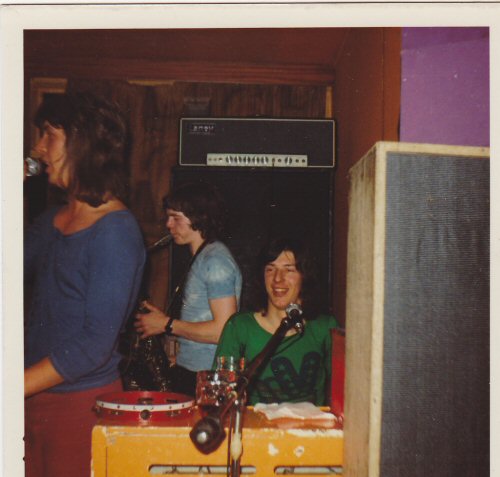 BIG LIL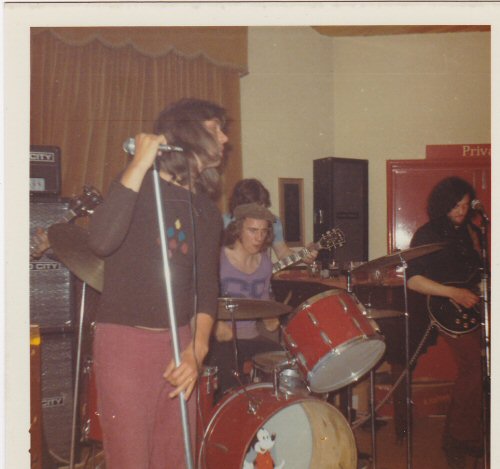 BIG LIL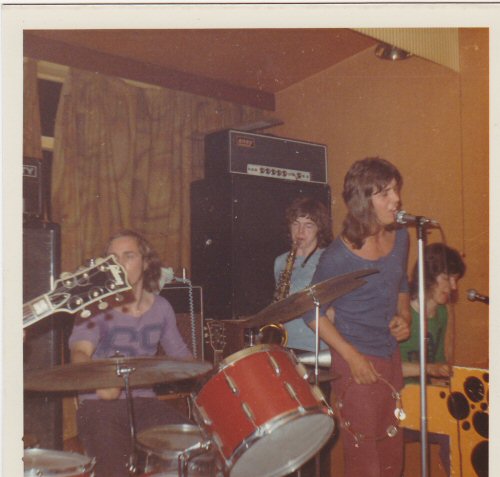 BIG LIL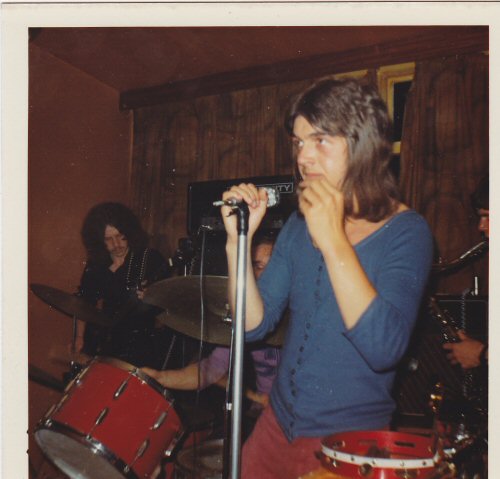 BIG LIL

BIG LIL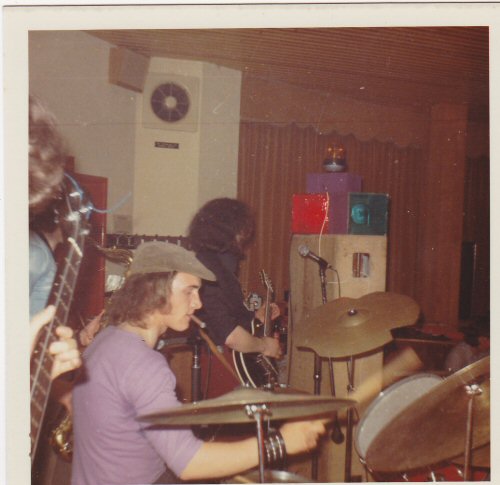 BIG LIL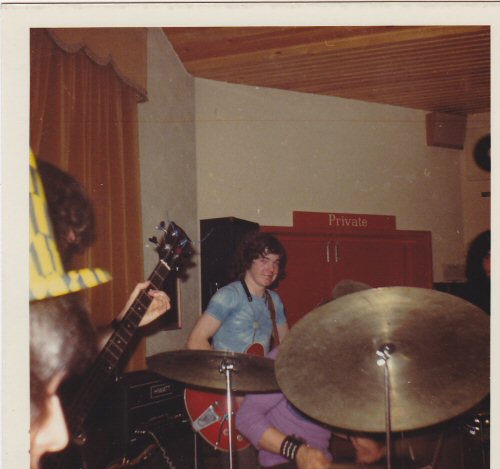 BIG LIL
BIG LIL was formed in 1971 and featured Steve Salmon ( bass) / David Salmon ( Hammond organ) / Martin Knight (drums) / Phil Badland (guitar) / Ian Broad (vocals) / Ken Moore ( guitar and sax) . The music played was lots of pop and rock covers.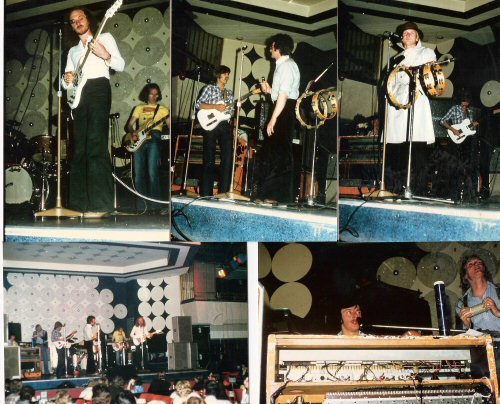 HALF MOON
HALF MOON were founded in mid 1970s and featured many line ups. Originally, it was Peter 'Lou' Cheetham (vocals) , Jim Mould (drums) / Roger Harvey ( guitar) / Brian Mould (guitar) / Dave Tomlins (bass) / Dave Salmon ( keyboards) but the final line up was Rob Rushton ( vocals) / Roger Harvey ( guitar) / Dave Tomlins (bass) / Dave Salmon ( keyboards) / Chris Moyden (drums) / Brian Mould (guitar). Others members included a young and gifted Peter Bacanin, Phil Lenoir ( former drummer with Black Cat Bones ) etc.

The band did 2 BBC radio broadcasts and the music was mix of funk and rock.
These photos were taken at a performance at Baileys in Hanley and include Les Scott ( the former Sentinel journalist)
The band split up around 1977 ish
RA

Line up was Alistair Campbell ( drums) / Steve Salmon ( bass) / David Salmon ( Hammond organ) / Phil Greaves (guitar)/ Ian Broad (vocals)

Our main claim to fame was playing at the Cavern in Liverpool on 2 occasions (one was a double up where we played a set at the Cavern and then at Phoenix Club). When Ian Broad and myself visited Liverpool several years ago, we found our 'brick ' in the Cavern Wall with Ra's name on one, this proved that we played there !!!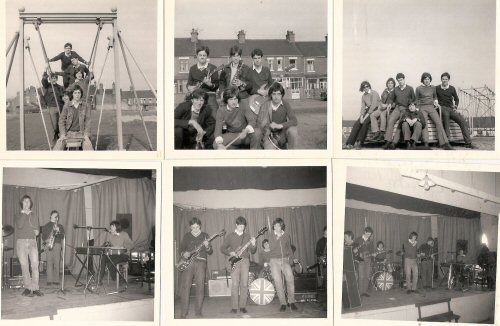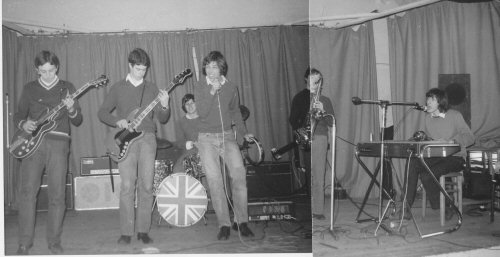 THE PHASE 1969
These photos feature The Phase which was formed about 1969. The music was again covers with about 3 of our own. The music was pop and soul covers but featured more progressive rock . Hair started growing and we changed the name from Page 27 to The Phase, as we felt it was more 'hip' for the psychedelic times in the late 60s !!! We split up in 1971.

Line up was Derek Yeomans ( drums) / Reg Tooth ( guitar) / Peter Cooke (bass) / David Salmon (organ) / Ian Broad (vocals) / Ken Moore ( guitar and sax)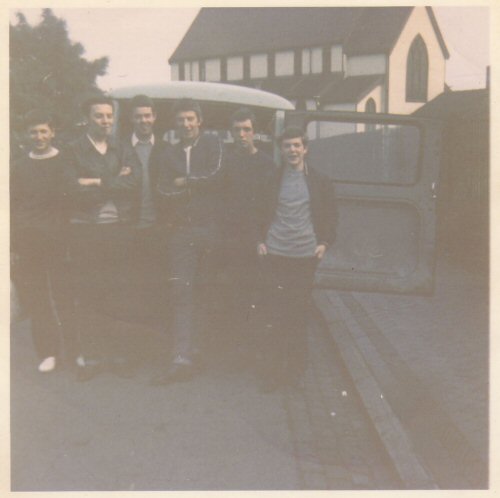 PAGE27 1969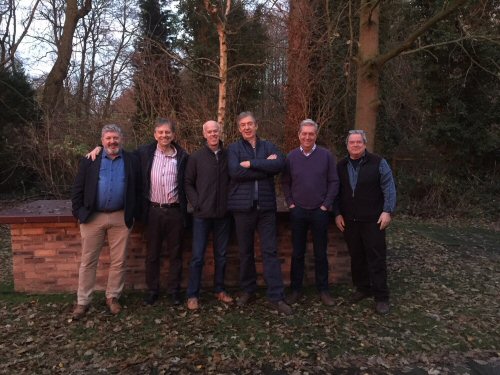 PAGE27 REUNION 2016
Line up from L to R is Derek Yeomans ( drums) / Reg Tooth ( guitar) / Peter Cooke (bass) / David Salmon (organ) / Ian Broad (vocals) / Ken Moore ( guitar)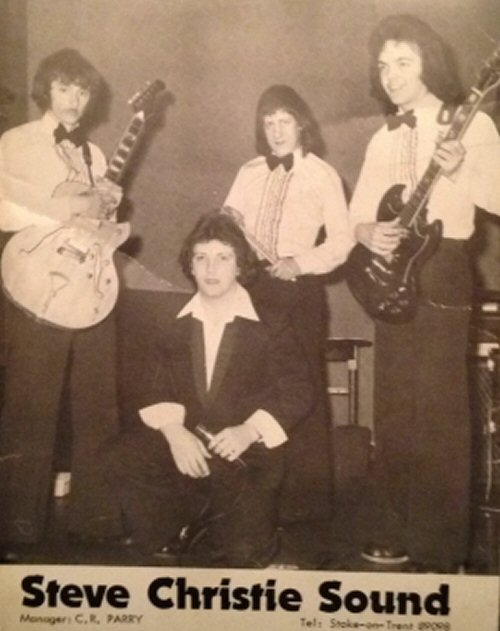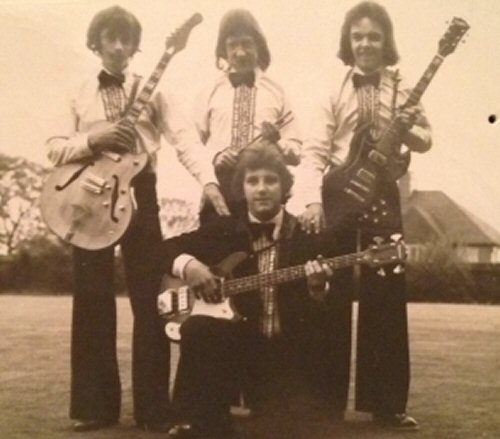 Steve Christie Sound ( Tunstal 1975 )
Johny Finlow.. Colin Stone.. Steven Parry.. Alan Espley
RANDY 1979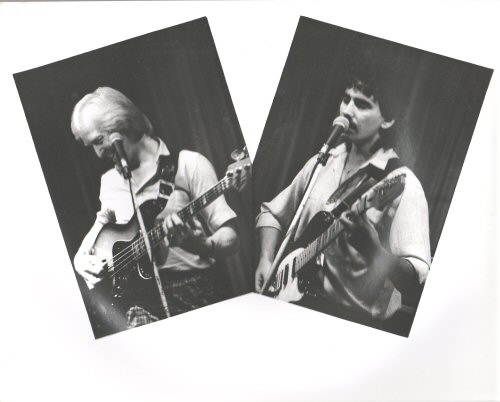 John Askey and Dean Hall
potteriespop album " MANDY "
DARK HORSE 1979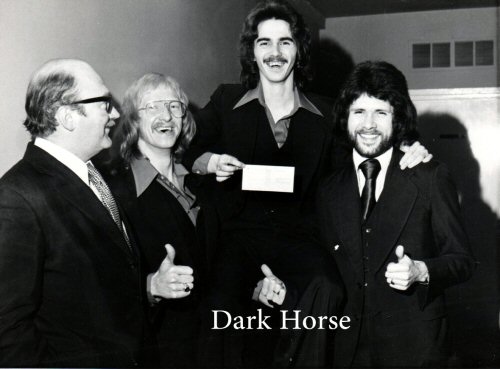 Dark horse receiving £1000 prize on winning the Ansells "Find a Star" competition 1974
TOYSHOP 1965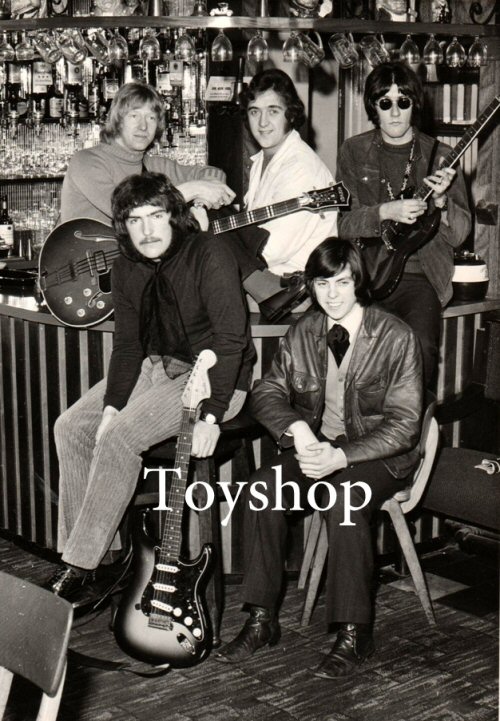 John Askey.. Ron Smith..Larry Avon.. Roger Jones..Tony Todd
Toyshop celebrating having landed a recording contract ( with the help of Keith Fisher )
with Polydor, who were then the biggest record company in the world
TOYSHOP (1965)
THE STREAMLINENER 1969
Dave Birkenhead, Glen Martin, John Askey and Tony Kay
THANKS TO JOHN ASKEY FOR THE FOLLOWING INFO
Sandie Shaw had a London based band called The Paramounts for her touring gigs, they were offered a recording contract and left Sandie, Jackie Trent who was friends with Miss Shaw offered to put a small touring band together for her from local boys in Stoke, they were, Ian Holding, Derek Probyn, Bill Honeyman and Tony Kaye, which after a few changes is the band in the photo, Dave Birkenhead, Glen Martin, Tony Kaye and John Askey. Sandie's previous band put a single out called "A Whiter Shade of Pale" and changed their name to Procul Harem. When our original drummer Bill Honeyman left to join "The Ivy League" we advertised in the Melody Maker for a drummer, and eventually hired Glen Martin, who had been the drummer with "Hedgehoppers Anonymous" who also had the copyright on the name from Johnathan King, so when we were not working with Sandie we were Hedgehoppers. After some two years and two European tours with Sandie, I was still only 21, and frustrated with the cabaret scene, I was offered a job with a local Progressive Rock Band called "Toyshop" whose bass player Steve Nixon was leaving for personal reasons
THE DOMINATORS 1966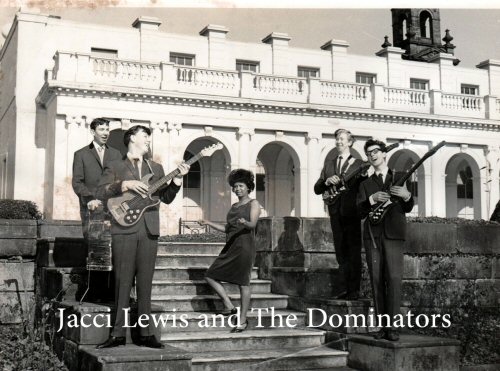 Mick Rogers / John Griffiths / Jacci Lewis / John Askey / Roger Bull

footnote from john askey:
The Dominators…..quite a popular band around the early 60s…
we even did a version of "My boy Lollipop" ( did I really admit to that)
FUMBLE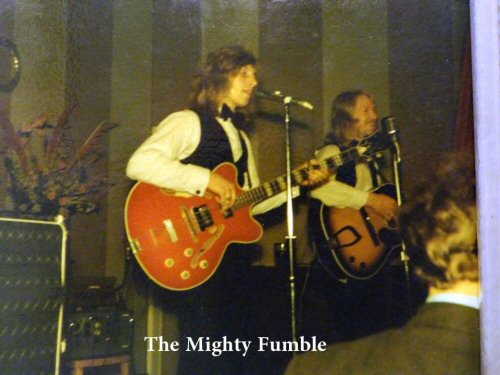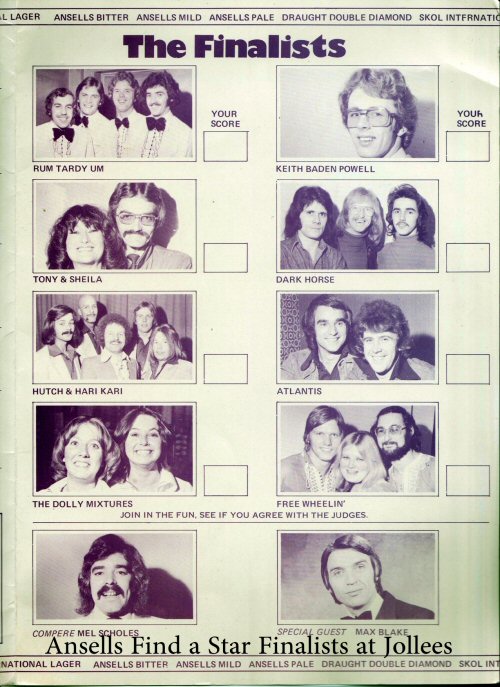 PLEASE HELP
A MESSAGE FROM MICK MATHEWS
I'm not sure how many of us 'old guys' still have enough memory
cells left to shift back a few years (decades)
but I'm trying to get back in touch with a friend,
and old bass player band peer of mine.

If anyone recalls Phil Robinson, of Stoke (worked at Michelin at one point)
and knows his whereabouts / email address / phone number,
I'd really appreciate you dropping it to me in a note (mick335@sbcglobal.net).

Phil played bass with me in Funktion (funk band mostly based in Crewe),
then Chinese Whispers (Clubland band).
The last band I am aware he played with was Never Reet,
which was a Potteries-based rock band that I know played at the likes of the
Gardener's Arms, in Stoke (was Campbell Road, I believe).

Appreciate anyone's help.

(PS. He doesn't owe me money, so you can safely pass on his details!).

Mick Matthews
Formerly of Crewe – now Houston, Texas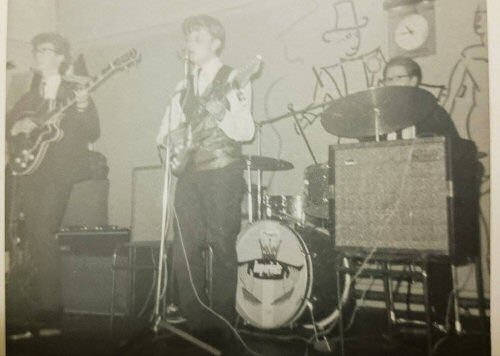 MICK BAILEY AND THE IMPERIALS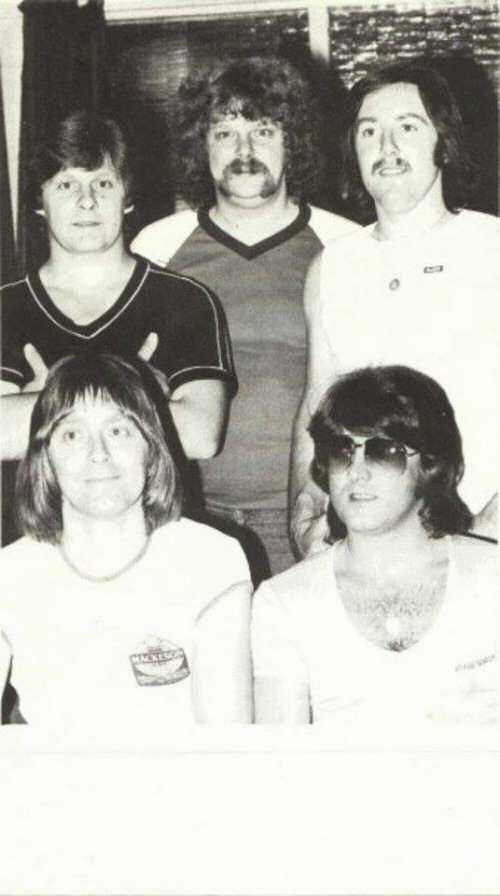 MICK MORRIS AND BABE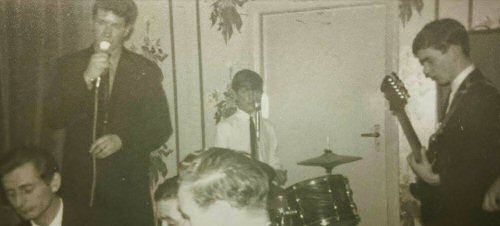 MICK MORRIS AND THE BLYTHE SPIRITS 1963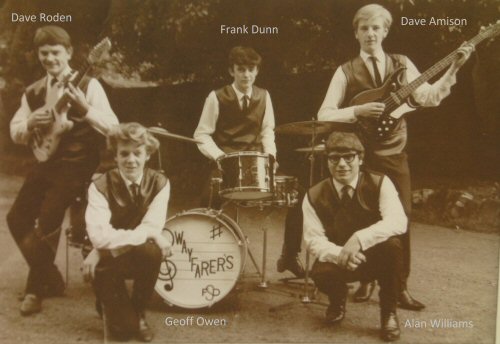 THE WAFARERS early 60's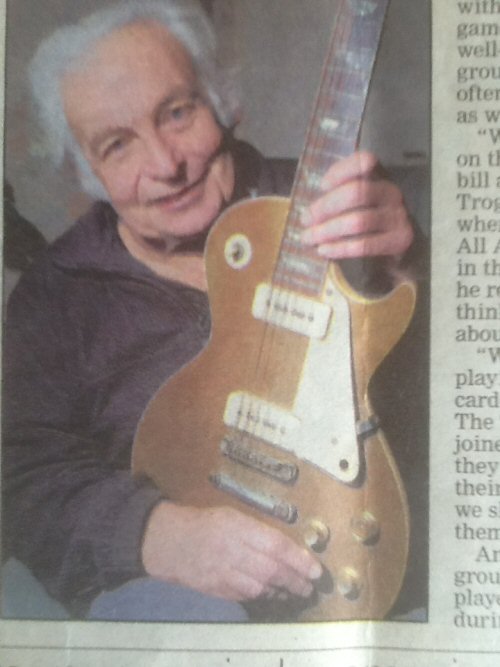 GEZZA BROOKS WITH HIS 50GRANDS WORTH OF LES PAUL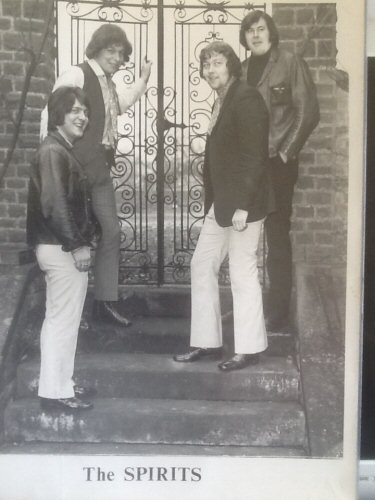 Mick Morris Gez Brooks Brian Adlington & Barry Cartlidge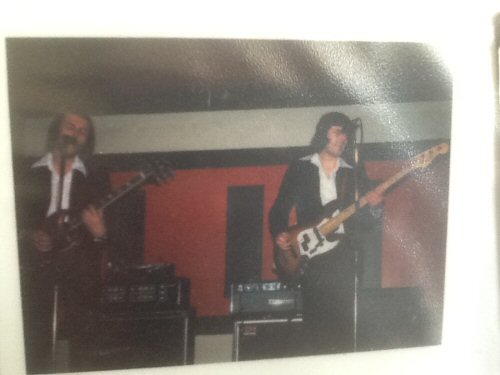 KENSINGTON AT JOLLIES

ME AND HIM PLUS ME
BLINKERS

Blinkers ready to play the Hempstalls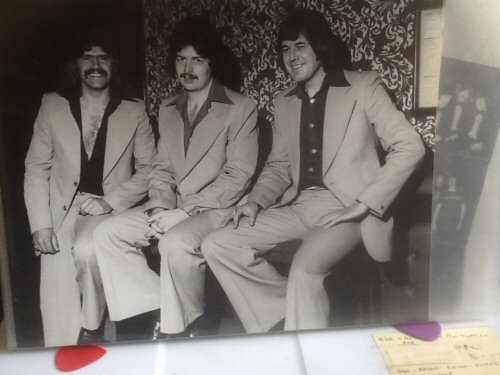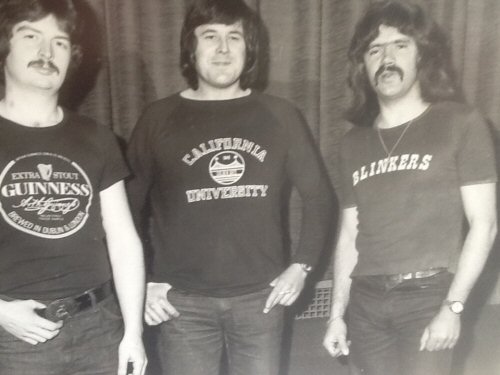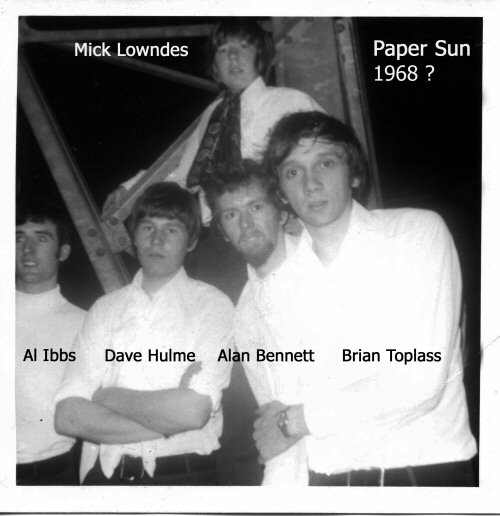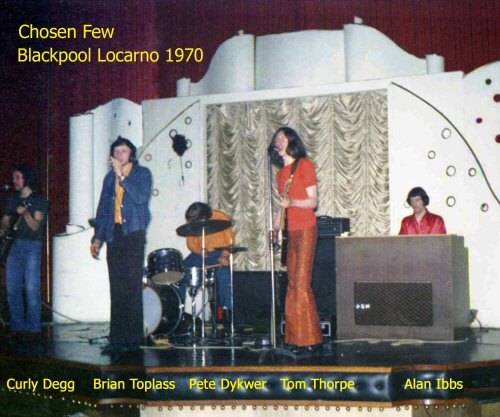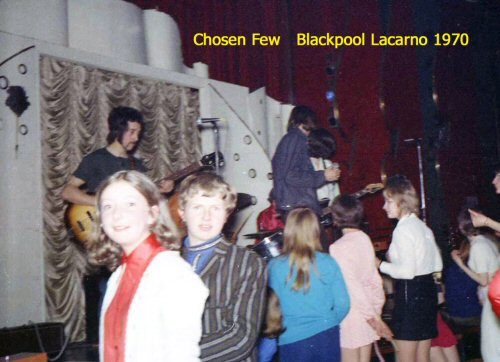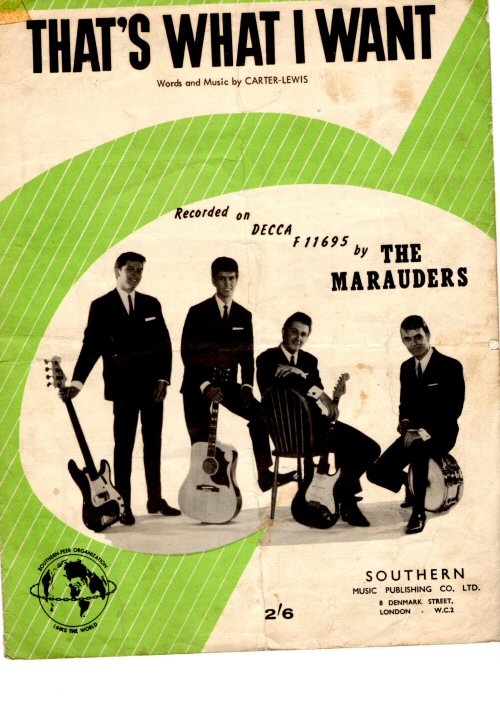 THE MARAUDERS 1963
Ken Sherrat Bass, Danny Davis Rhythm, Bry Martin Lead, Barry sergeant Drums.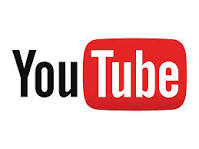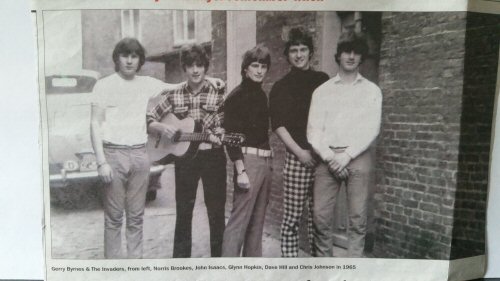 GERRY BYRNS AND THE INVADERS 1965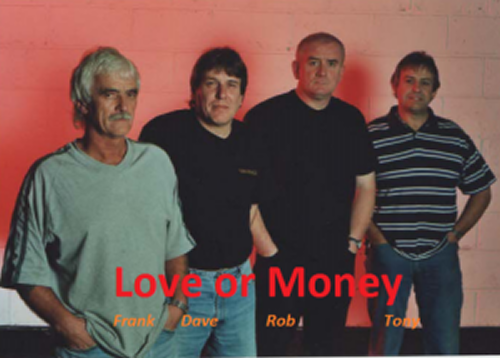 LOVE OR MONEY 2003
come up and see me ( live at the man in space trentham 2003 )
handbags and gladrags ( live at the man in space trentham 2003 )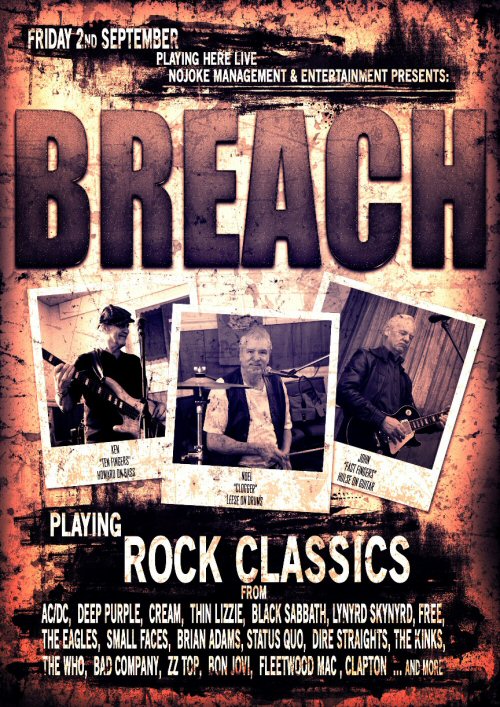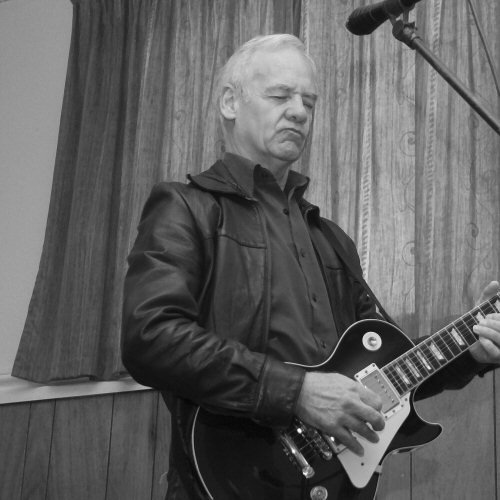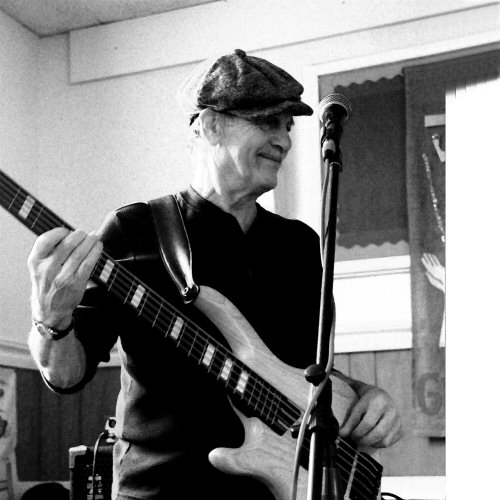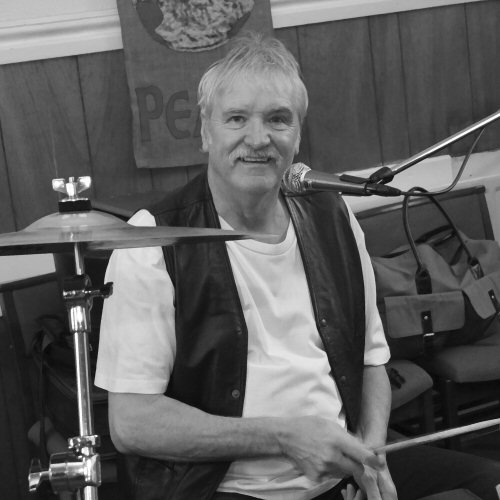 billy bottlewasher .....................................................ken................................................................noel trent

BREACH 2016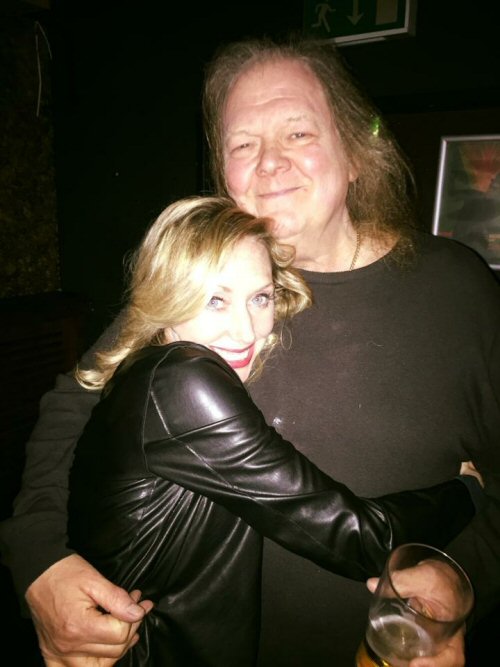 Vikki B ..Dougy W... 2016

Vikki B getting a "doug" hug
celebrating after their duo gig at ronnie scotts
mr Strativarius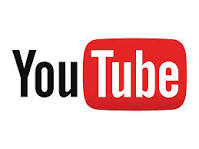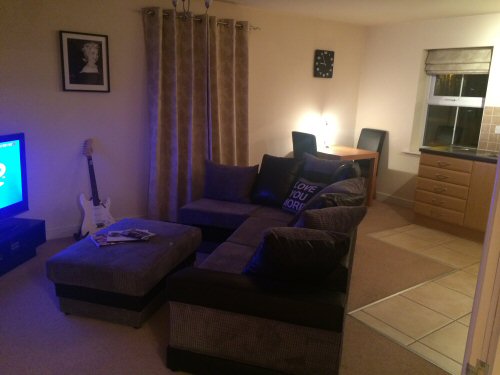 local celeb pads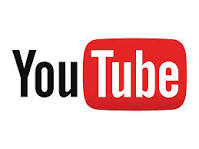 ( spot the 1959 right handed american fender strat then.. the left handed mona lisa copy)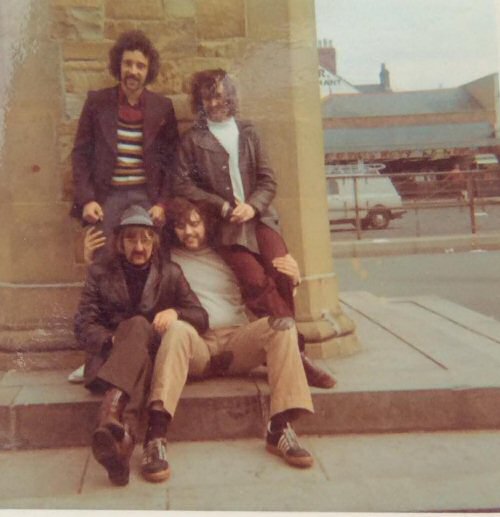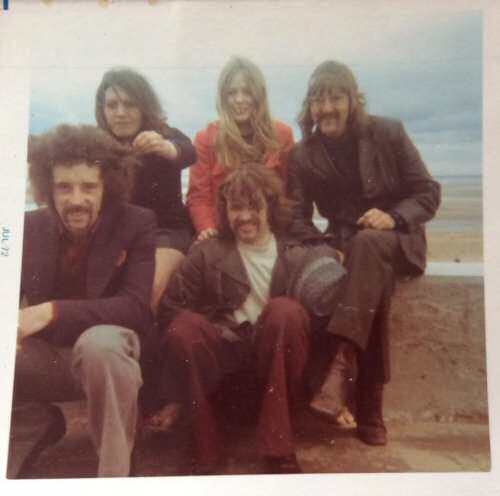 Friends 1972 with curly degg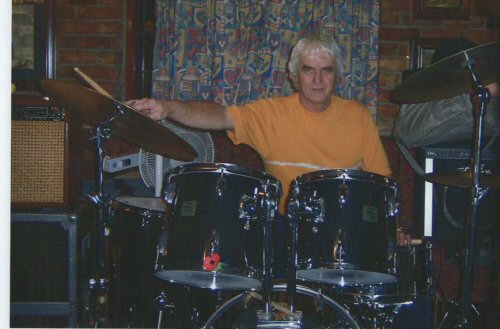 Frank Dunn :A musician from the age of eleven and taking up the drums at 16.
played with the Wayfarers from 1963 to 1966 ..then a few other well known bands for the rest of the sixties.
he took the seventies off then re appeared in the eighties with Charisma he's also
done the rounds since then with many other top bands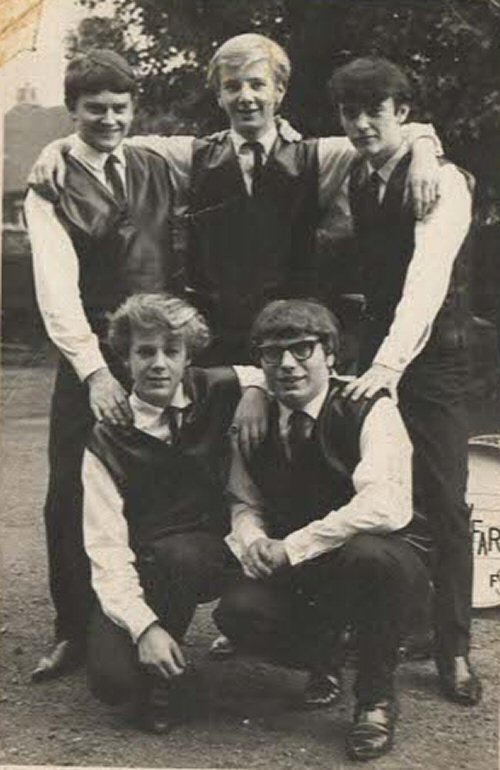 The Wayfarers 1964
Dave Roden, Dave Amison, Alan Williams, Geoff Owen and Frank Dunn
.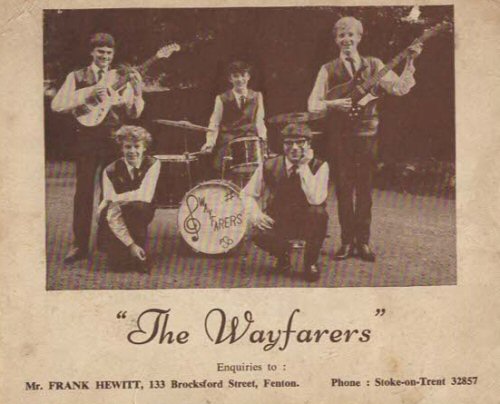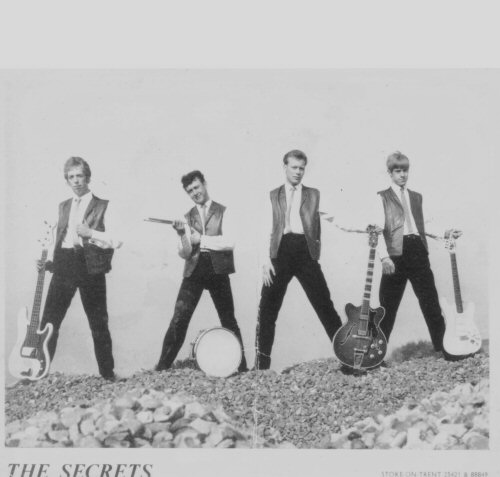 THE SECRETS 1962
Graham Johnson John Tinsley Graham Newbrook Alan Crawford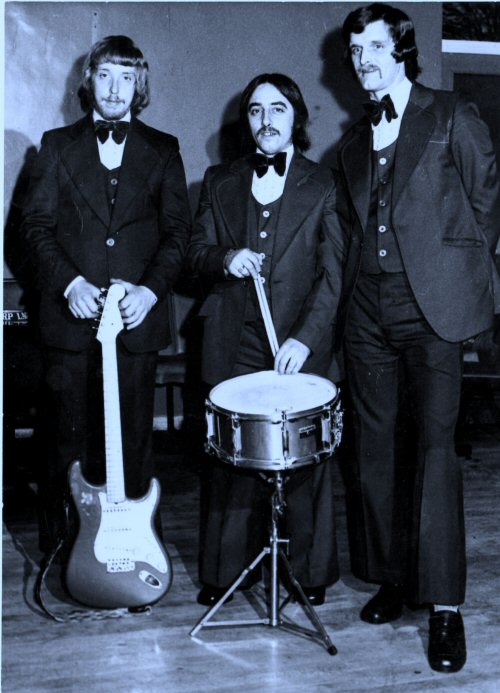 AUBERGINE
(Graham Johnson Johnny Fenton Tony Edge)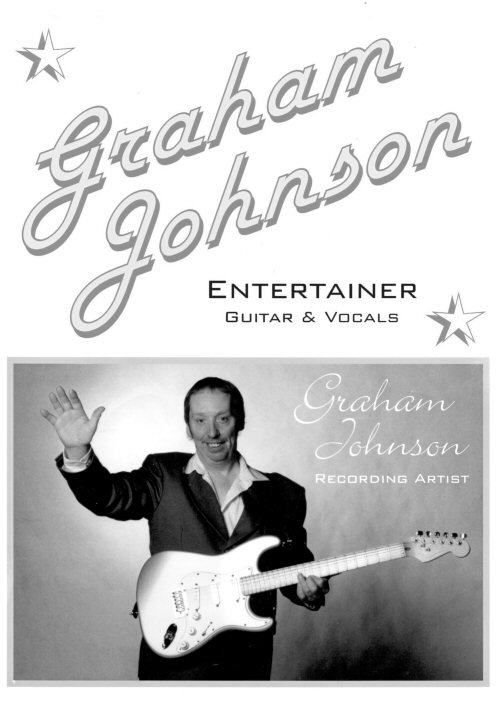 GRAHAM JOHNSON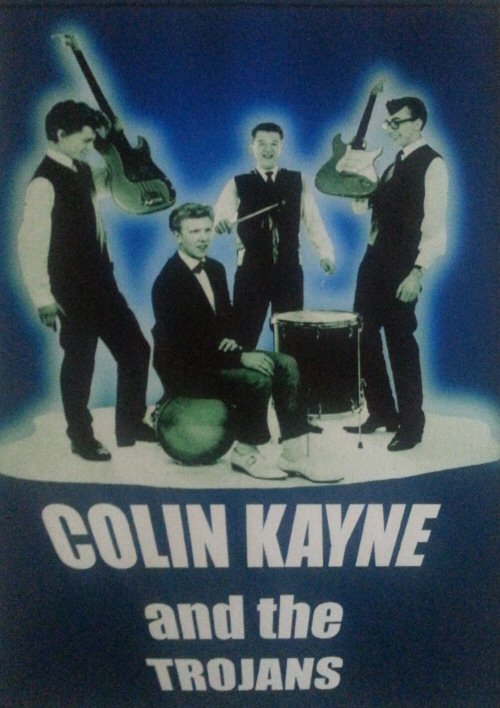 60's band COLIN KAYNE AND THE TROJANS
Mel Mullock Colin Sherwin Geoff Watts Barry Wynn.
THE FOURTUNES (2010)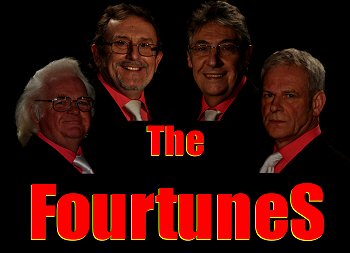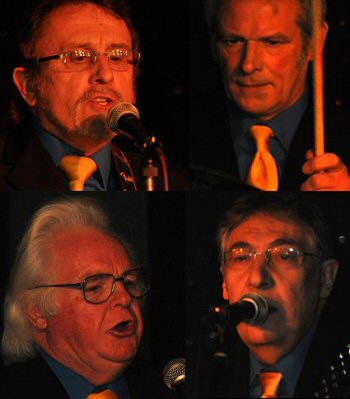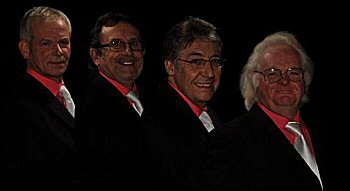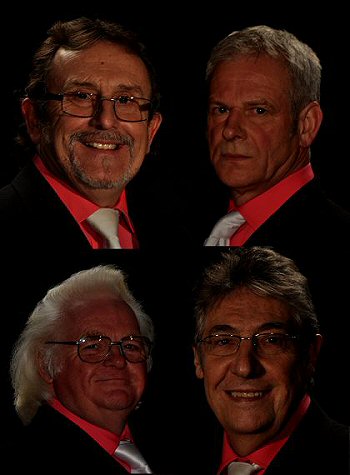 Graham Cooper, who hales from Stoke, has been playing in bands since a teenager.
One of his first bands was called Peter & The Persuaders. In the early days of pop Graham's band was taken under the wing of Tony Hatch and got to play with a host of Britain's best and well-known bands <i>before</i> they became the big names we know and love today. Graham can boast of rubbing shoulders with the likes of Jethro Tull, Slade, The Hollies and The Beatles!
Graham is The FourtuneS front man; he shares lead and backing vocals with Dean, and plays lead and rhythm guitars.

Dean James, a Bolton lad, started on his musical path at the tender age of 15 as the drummer with a band called Loose Change in 1966. In 1968 after seeing The Bee Gees and hearing Maurice Gibb's Rickenbacker Bass playing, he decided that he also wanted to produce those same commanding deep driving bass sounds. So in 1968 bought a Hofner Violin Bass of Mr McCartney fame! A number of bands followed, The Vectors, Image Replay, Phoenix Knights, Inpulse.
"One gig in Bolton I particularly remember, there was a fellow band on the bill called The Kimbos, a great band where <i>all four</i> members were left handed! "
Dean is a founder member of The FourtuneS TRIBUTE band and shares lead and backing vocals, and now does play a Rickenbacker 4003 bass and is responsible for the bands sound setup – so if it's not up to scratch, it's Dean's fault!
John 'The Keys' Merriman, as the name suggests, plays keyboards and also provides backing vocals and is the only local man in the band! John is a founder member of The FourtuneS TRIBUTE band, is very easy going and just can't do enough for everyone.
He has made several recordings as a freelance and with various bands in the 60's / 70's.
Pack of Cards, S.O.S., Lead Iron Brewery, Lynne Breeze Duo, Phoenix Knights and Park Avenue (along-side Eddie Mooney, former lead singer / bass player with the DAKOTAS now with the original FORTUNES).
Drummer Peter Amos is The FourtuneS latest member. Originally from London, Pete started work in Marshall's music shop in London and has met many of the countries most famous musicians. He has played drums professionally for many years. Moving to the North about fifteen years ago, Pete plays a beautiful vintage Ludwig drumkit and his solid drumming perfectly compliment's The FourtuneS musicality and we count ourselves very 'Fourtunate' to have him with us.
VIKKI B fall right down 2010 ( reynolds/saunders )©SSrec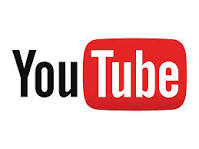 VIKKI B this time 2010 ( reynolds/saunders )©SSrec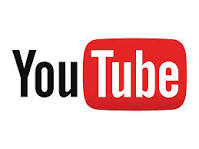 VIKKI B just like i love you 2011 ( reynolds/saunders )©SSrec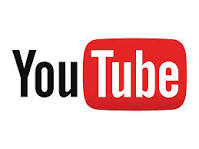 VIKKI B meet u in d, middle 2011 ( reynolds/saunders )©SSrec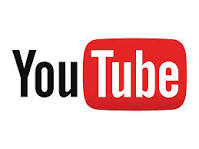 VIKKI B in my heart 2011 ( reynolds/saunders )©SSrec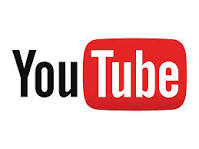 VIKKI B ( former vikki reynolds )

Vikki B
Born June 1980 in sunny Stoke On Trent.
Vikki took part in school shows and attended the Hilton school of dance from the age of 8 to 15 completing the gold bar 3 grade in Latin, Ballroom and Modern disco dance.
After school Vikki took to college and studying until she discovered her passion for singing and entered various amateur contests...Vikki went on to join friends and form a 4 piece band called the Barstormers and they gigged briefly around the shropshire area...covering hits from the 60s to the present day.
She then joined forces with her now husband to put together 'Party duo' Barbie and Ken who have proved to be a good hit in Stoke On Trent, entertaining at most local venues....Vikki still had a love for her dancing background and went on to join girl band Rythmystic who had some brief success in the area covering all the recent chart hits and releasing their own single and music video....Due to too much travel and other commitments Vikki left the girl band and went back to the duo who then decided to take up work offered in the south of Spain....This went
on to be a great opportunity and Vikki spent 6 months entertaining in the costa del sol...also joining forces with Ken Reynolds and Jim Luff to form acoustic trio 'KiC' who still peform several times a year. Vikki is now back on the scene in Stoke and gigs all around staffordshire and shropshire covering all of her favourite hits by Amy Winehouse, Duffy, Kylie, Paloma Faith, Norah Jones, Lady Gaga, KT Tunstall to the classic acts such as the Rolling Stones, Michael Jackson, Blondie and many more.
Vikki has now found a love for writing and intends to join forces with the extremely talented Al Saunders and aim for world domination!! Watch this sPACe........
TERRY FOX HANLEY 2010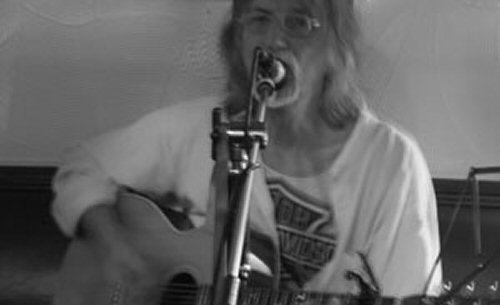 ©TERRY FOX GUERRILLAS LIKE ME (1974 )©SSrec

©SCORE ( CAVERSWALL )- TOMORROWS WORLD (1999 )©SSrec

©HUNTER ( LEEK )(1974).............©SSrec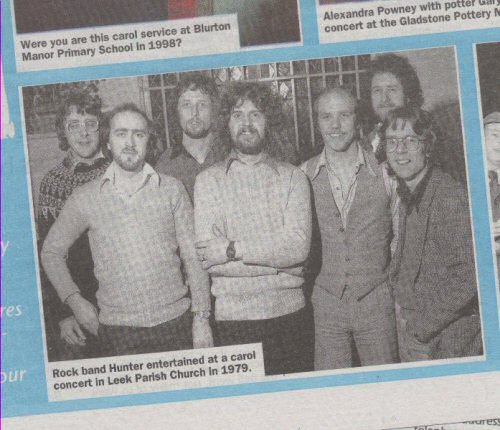 HUNTER

©JOHN RILEY ( FENTON ) (2004)..... ©SSrec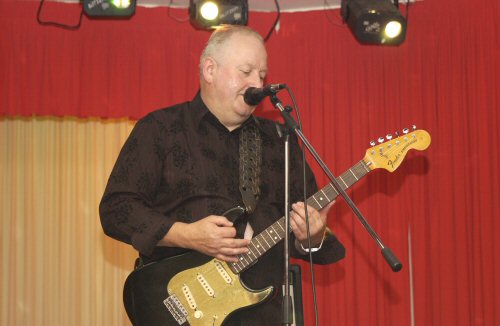 JOHN RILEY

....................................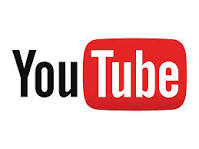 JON OTIS - MIDDLE OF THE NIGHT ( PICO / SAUNDERS )1990 ©SSrec

JOHN HULSE - TAKE ME BACK ( JOHN HULSE / AL SAUNDERS )2013 ©SSrec

JOHN HULSE - FEET FIRST ( JOHN HULSE / AL SAUNDERS )2014 ©SSrec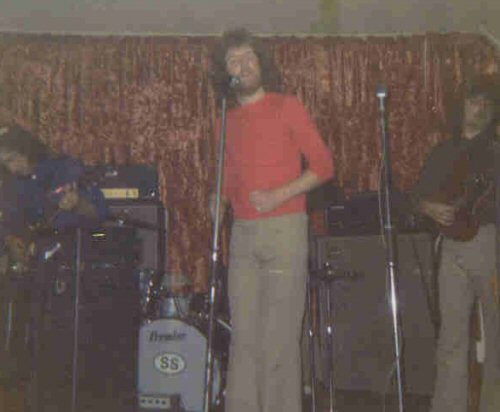 FLANNELFOOT AT THE MITCH
©POTTERIESPOP
MICK SHENTON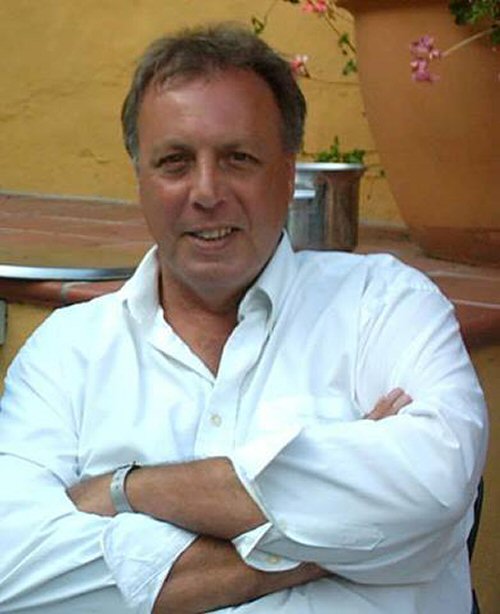 Mick Shenton started as a Singer and guitarist, but was persuaded to play bass for the band Seesaw, a band that had a great deal of success at the time, playing warm up to The Who, Pink Floyd, Yes, and loads of famous bands of that era. The others were the famous Noel Trent on drums, the infamous Kenny Reynolds, (Ken and Barbie), on voice, and the late Kevin Green on guitar. After the death of Kevin, they had a few of the local luminaries playing guitar for them, like Mick Matthews, and Ron Smith, and Little Mick on Hammond. (What has happened to him?)
About seven years ago Mick semi retired to the Costa del Sol near Marbella and set up a little studio in the basement, where he has been recording some old stuff from the earlier days, and some newly written stuff. It has proved a success and a few fellow musos and friends have taken advantage to record their own stuff, at a cost of a few beers and wine.
Here is a selection of old and new, and a couple from friends, Alan McKay and Ron Campbell, who, despite the names are not Scottish but Rhodesian, and write of their life there, sometimes. Hope you like them.

©MICK SHENTON LONGTON ©mick shenton
so easy

©MICK SHENTON LONGTON(2010) ©mick shenton

©MICK SHENTON LONGTON(2010) ©mick shenton
a woman alone
©MICK SHENTON LONGTON(2011) ©mick shenton
Dont turn away

©MICK SHENTON LONGTON(2011) ©mick shenton
Frankly Susanne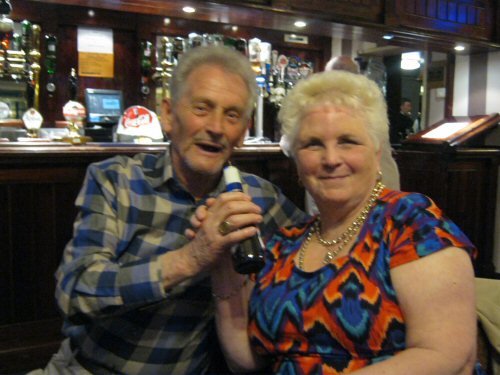 THE FRANK AND NANCY SINATRA TRIBUTE DUO ( LONGTON )at the tictac addiction
rehabilitation centre mar2011
MEMORY LANE 2013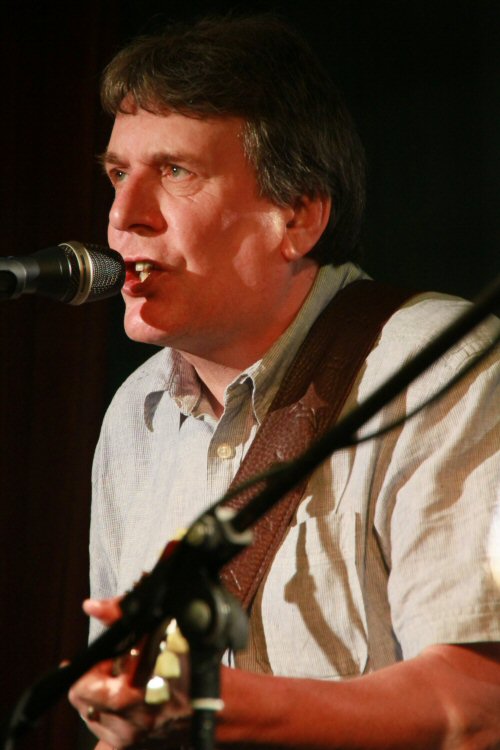 THE LATE GREAT DAVE BANKS ( 1950-2016 )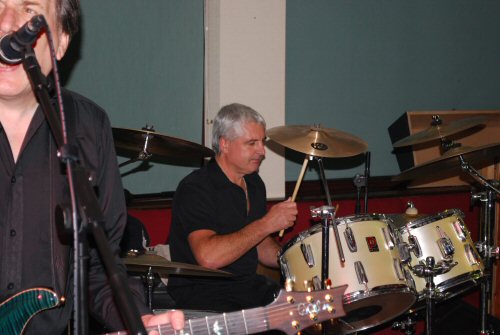 STEVE PALMER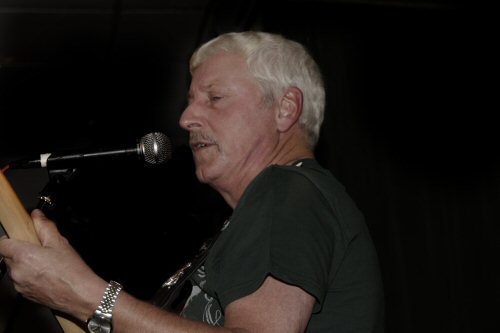 WILLIE BLAKE

MEMORY LANE WATERLOO SUNSET

MEMORY LANE COME UP AND SEE ME
Memory Lane was formed in January 2011, a composite of experienced
musicians from various groups based in Cheshire & Staffordshire.We are a 3-piece selfcontained, fully live band comprising 1 Lead/Rhythm guitars, Bass guitar & Drums.Strong three part harmony vocals & exceptional guitar prowess enable us to perform authentic cover versions of songs from the 60's through to the 90's.
Our diverse repertoire includes standards by sixties bands such as BEATLES, HOLLIES,KINKS,MERSEYBEATS as well as soft rock from EAGLES,DIRE STRAITS,BRYAN ADAMS & PINK FLOYD. During the time we have been together, we have built up a strong local following that enabled us to perform 62 'gigs' in our first year and this year we will complete 70 bookings.Next year already looks even more promising;only a few Saturday's remaining.
Personnel :-
Dave Banks (Lead/Rhythm Guitar/Vocals) Dave has the smooth vocal tones characteristic of artists such as Sting,the Eagles & many of the sixties & seventies bands.He is also an accomplished guitarist who has toured with 70's chart bands Medecine Head & Des Parton (aka. David 'Isn't She Lovely' Parton).
Willie Blake (Bass Guitar/Vocals)A solid bass player who has performed in Pop Groups and Dance Bands during a varied career, supporting many of the top 60's bands as well as top dance band the Joe Loss Orchestra.
Steve Palmer (Drums) Experienced drummer Steve has played with many top club bands.Many people may remember him as percussionist with National Award winning club favourites Pink Cadillac. With a proven track record this Band may be booked for your function to provide youwith an enjoyable & memorable evening of top class entertainment.
mr referee man - ©REG and CYRIL PIGSTOCK ( GOLDENHILL )
with the OLDE CROWN CULTURE BAND -Burslem 2013 ©SSrec
POTTERIESPOP ALBUM 1980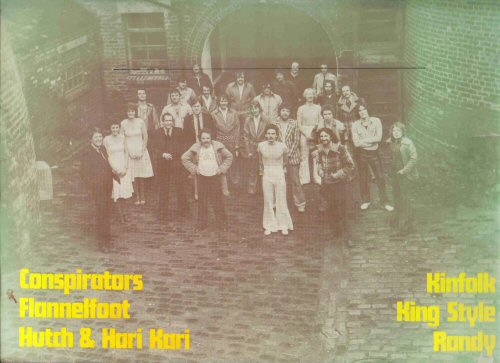 PETER THE VOICE
Only the lonely©orbison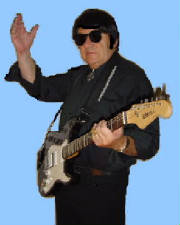 peter the voice
HOLLYWOOD NITES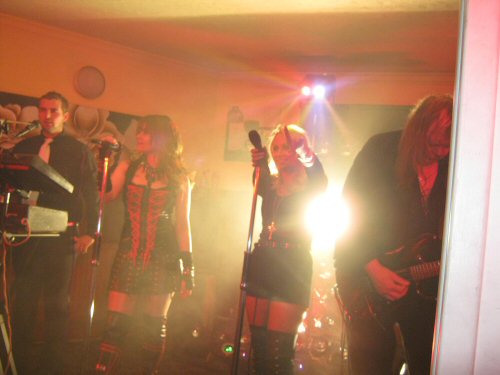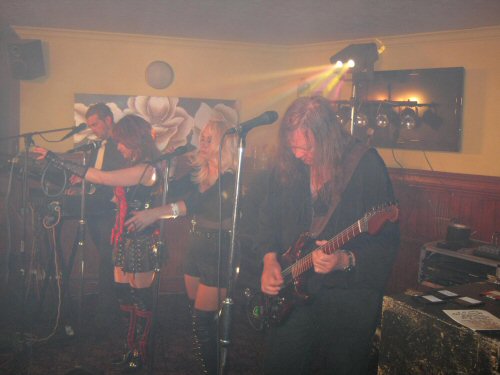 BEN ARMSTRONG-JANE DAVIES-SUSAN HIGHLEY-DOUG WILKES
HOLLYWOOD NITES @ the new penny may 2013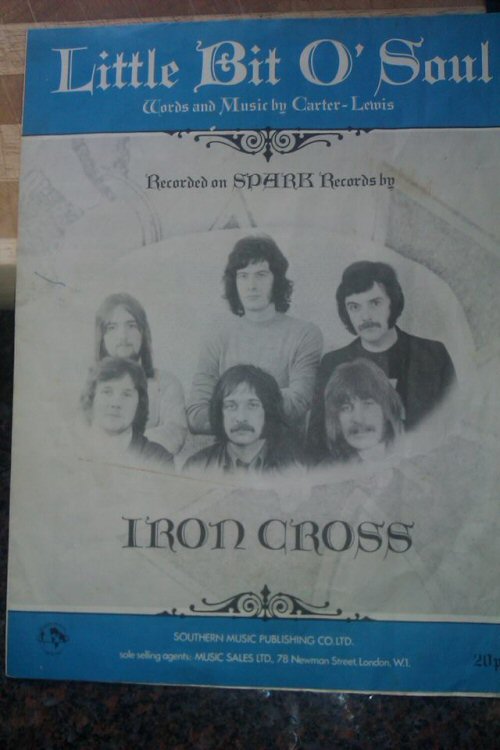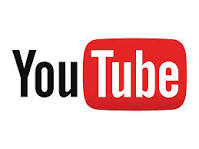 little bit of soul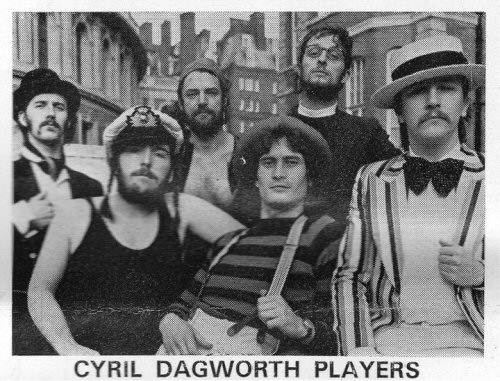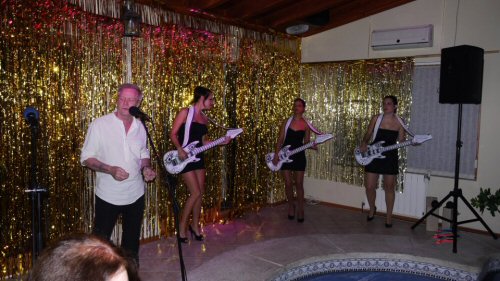 DAVE STYRUP AT THE MARQUEE SMALL ROOM LAS VEGAS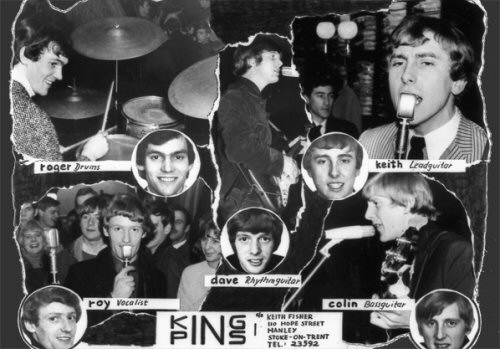 KING PINS POST LANCE HARVEY 1966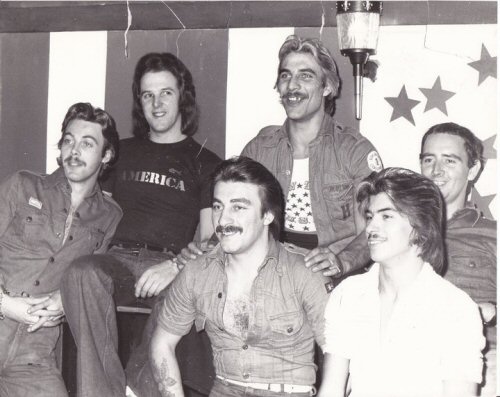 BUDDY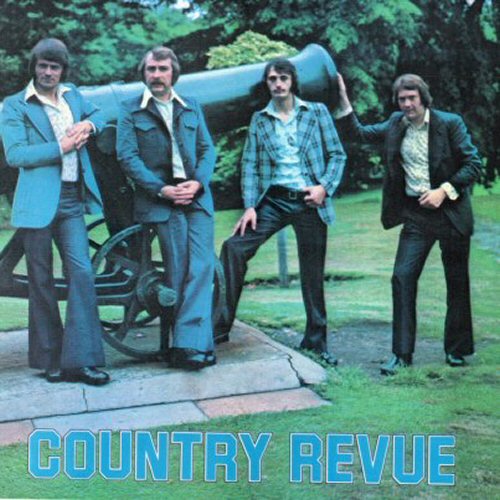 COUNTRY REVUE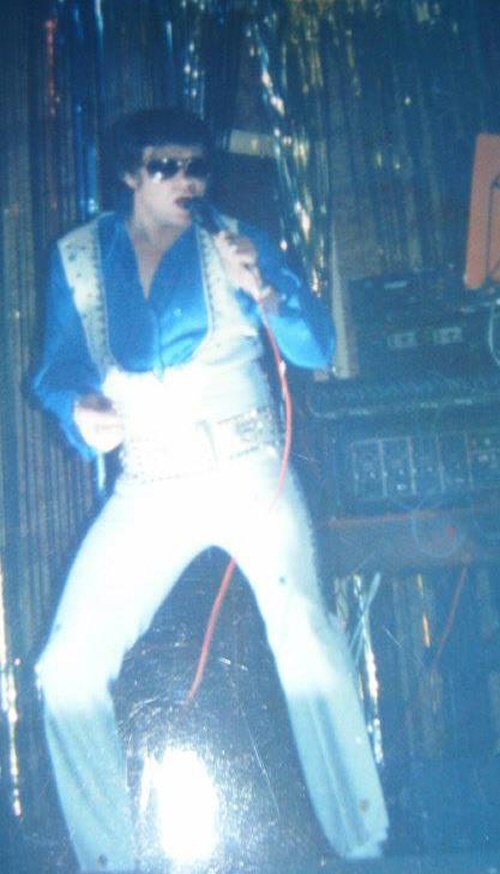 CLIVE TAYLOR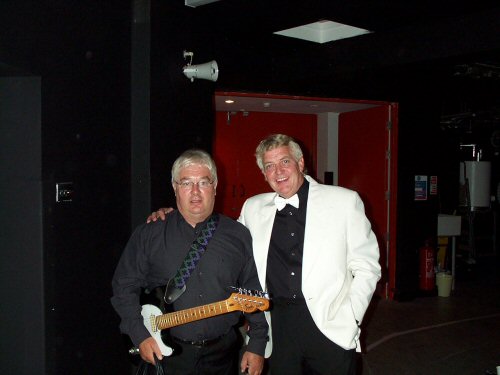 TERRY KING and GARY ROGERS
HUTCH SESSION AT SS 1973
TEST IT AT THE INSET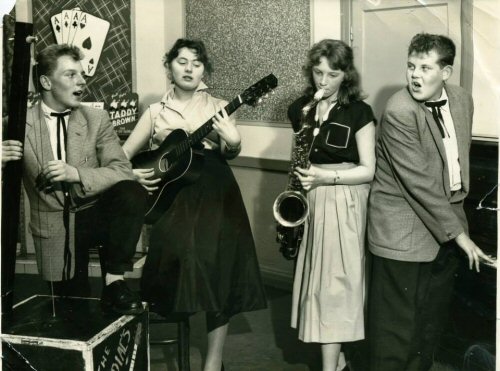 The Zodiacs 1959 hutch,lily,dorris ,johny fenton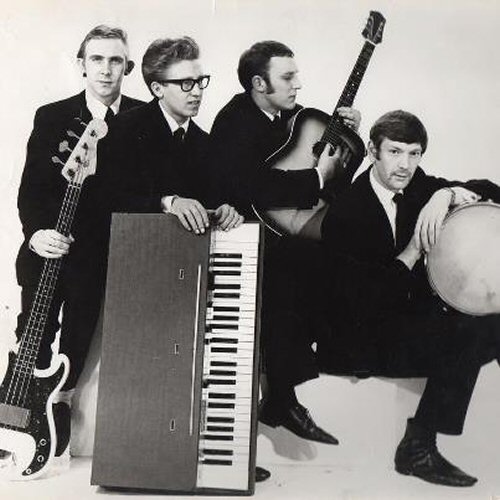 ALAN GIBSON SOUND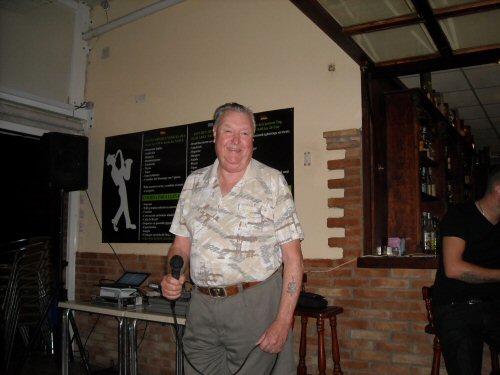 FROSTY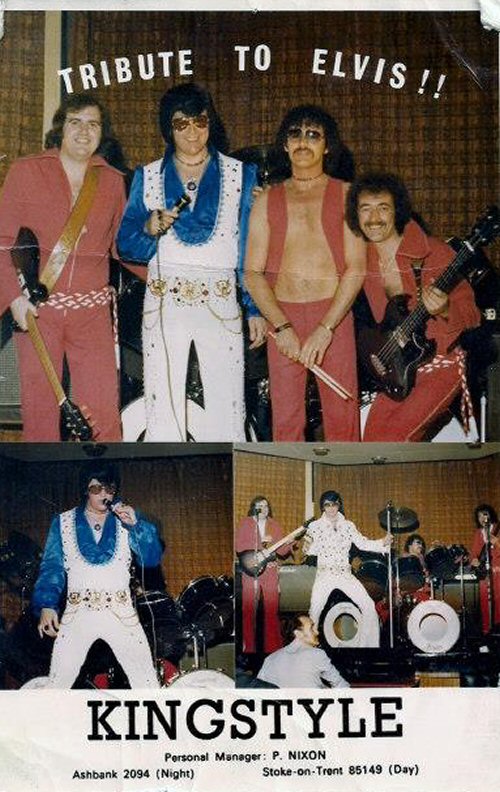 KINGSTYLE
FLYER
FLYER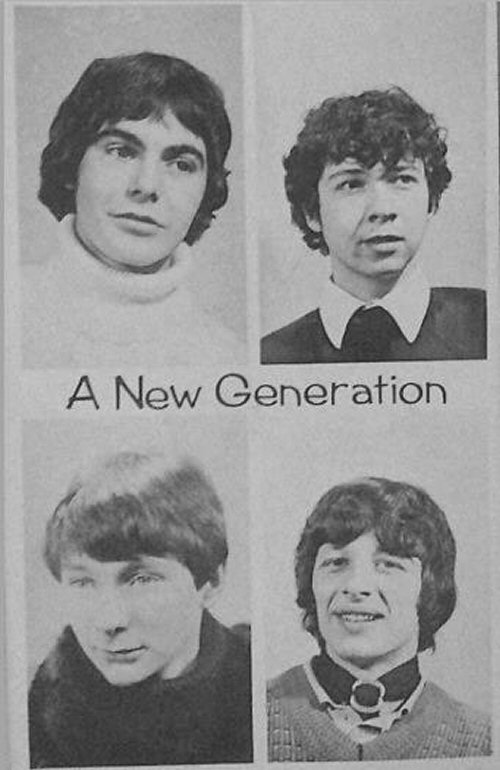 Ian, Chris Kemp,Javin & Crowwie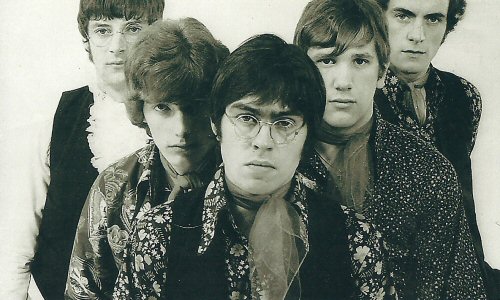 COLOUR SUPPLEMENT
George, Paul - (Bonk), Little Mick ,Rick, & Phil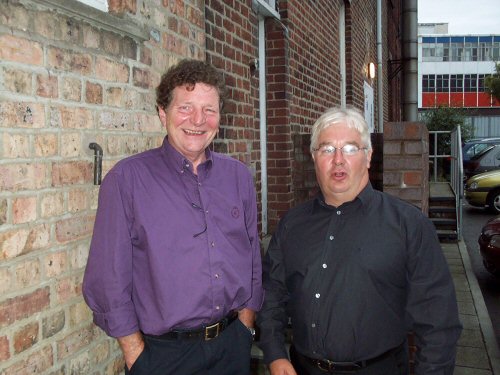 Lance Harvey & Terry King at a vicky hall reunion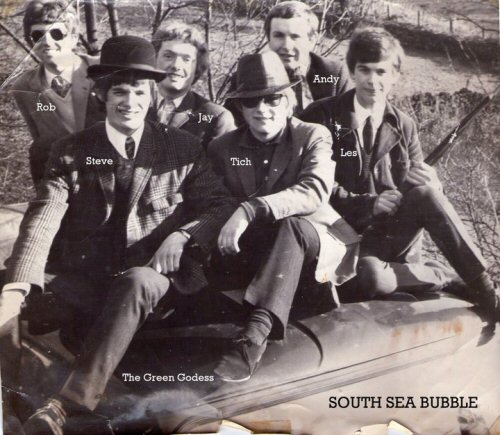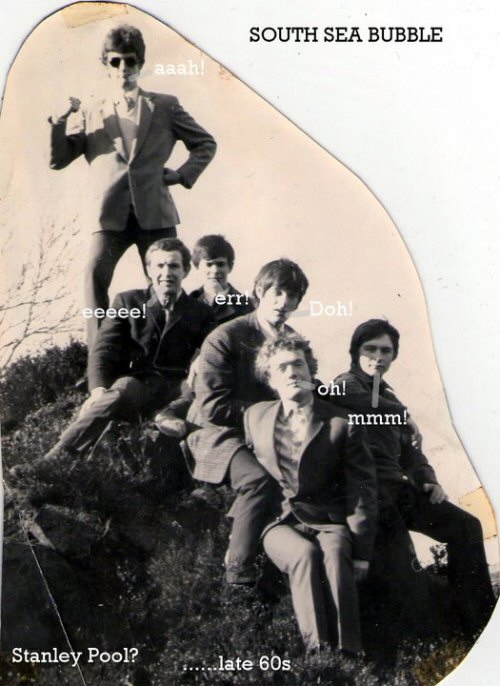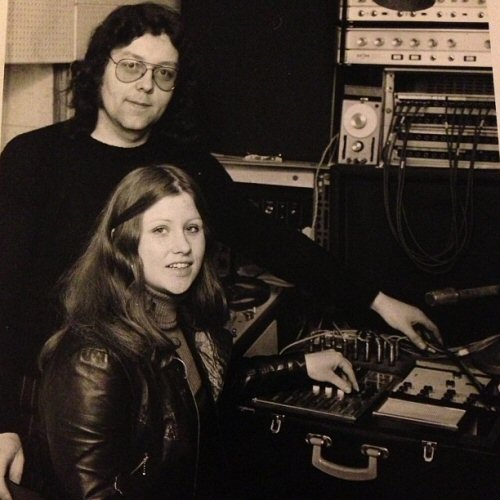 Barry Cartlidge & His Wife Shirley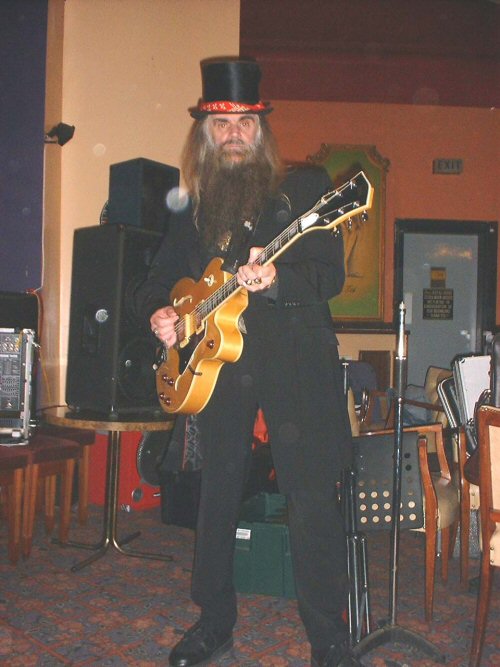 Roy wood doing a Lonnie tribute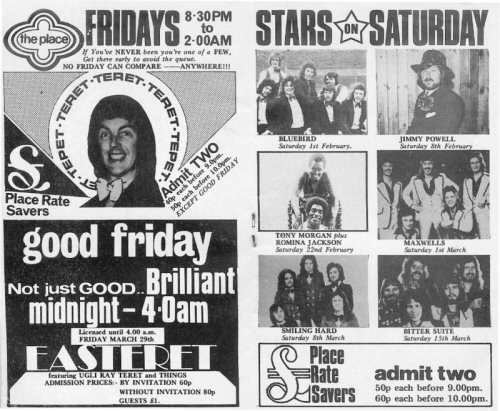 a ' PLACE ' flyer late 60's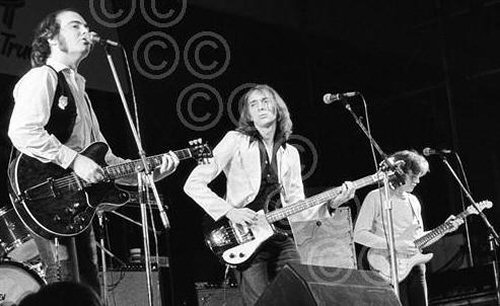 SUTHERLAND BROTHERS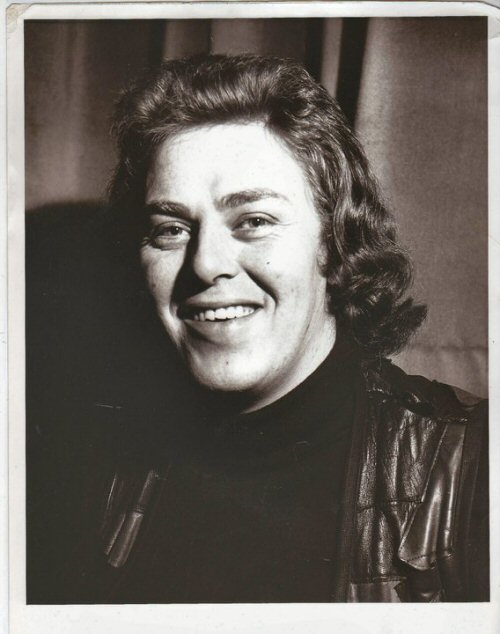 STEVE ELKIN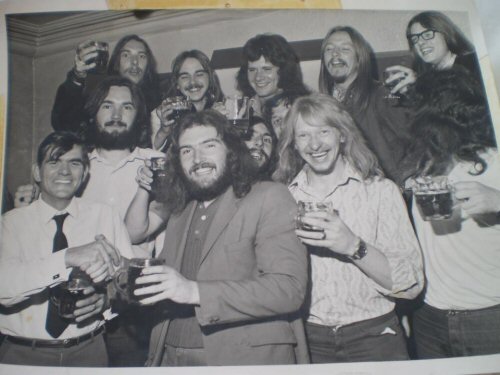 RONNIE SMITH AND FRIENDS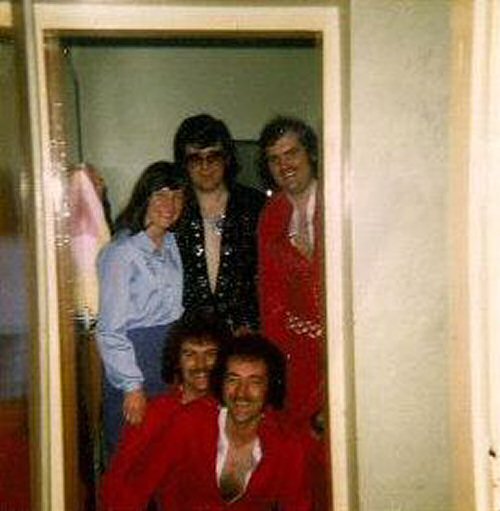 Snap dragon with John Woj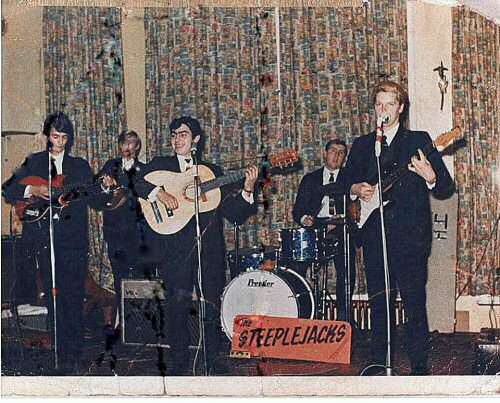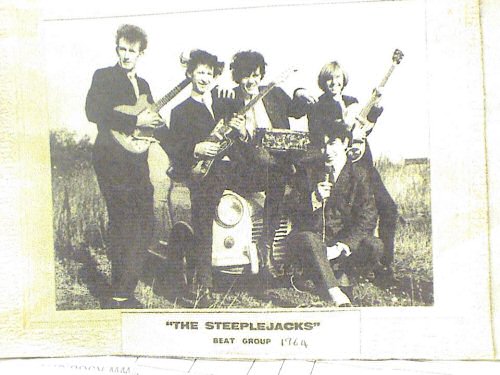 The steeplejacks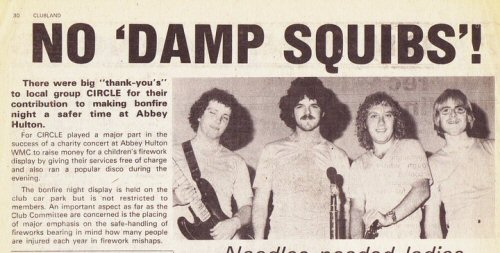 Circle playing at abbey hulton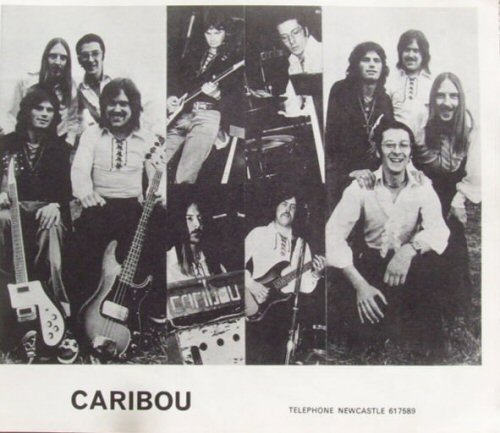 from newcastle Caribou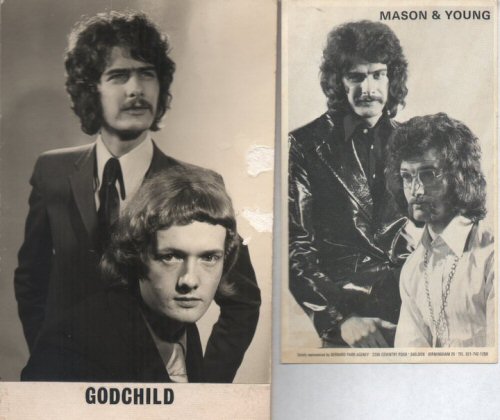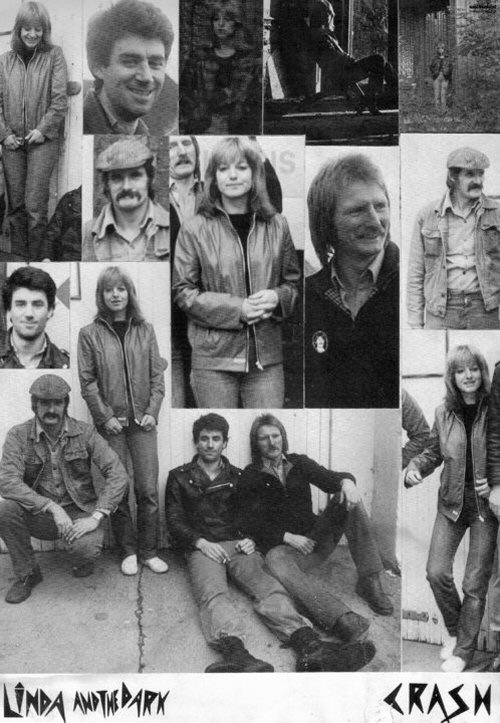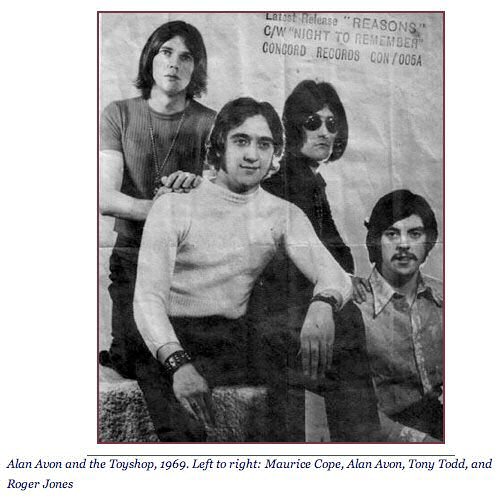 TOYSHOP night to remember
TOYSHOP send a message to lizzy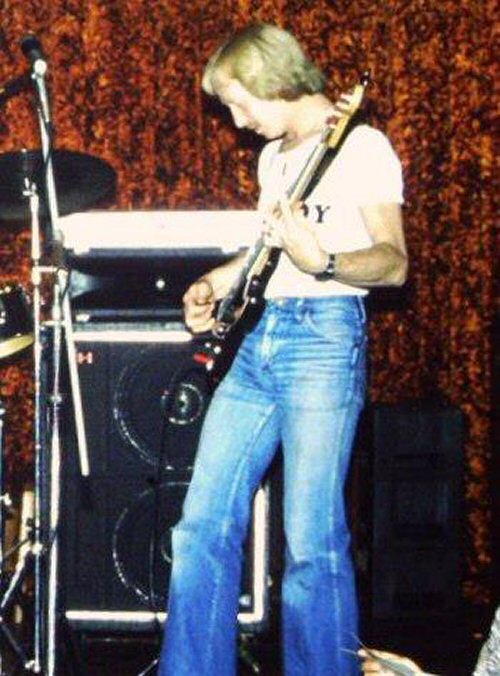 JOHN ASKEY VOCS AND BASS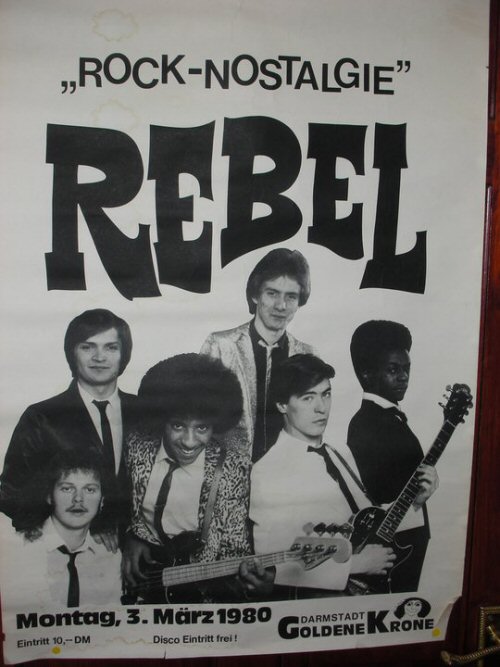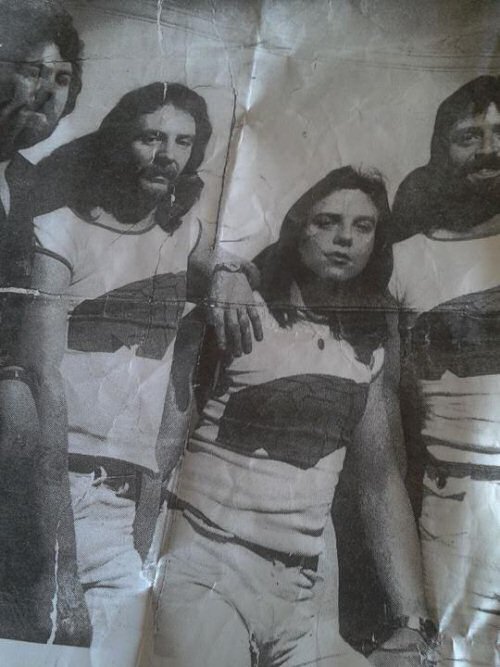 WEDNESDAYS CHILD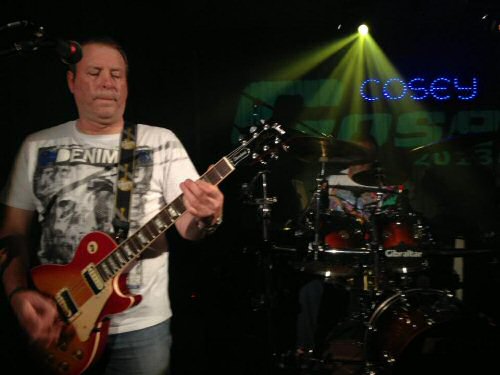 Dave Chiplings bass player & lead guitarist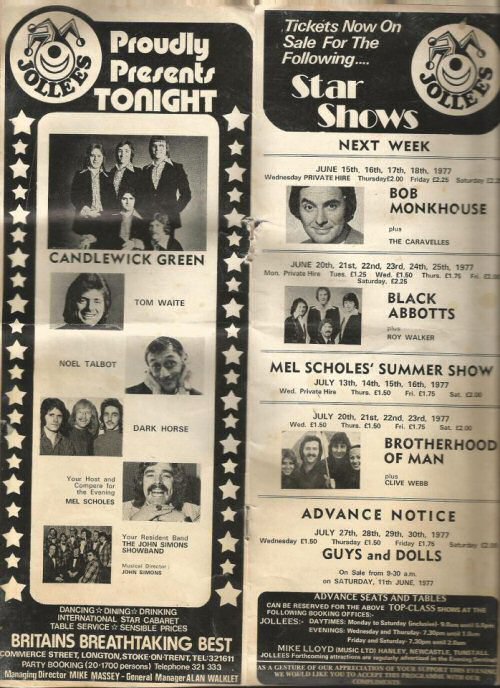 A JOLLEES POSTER 1977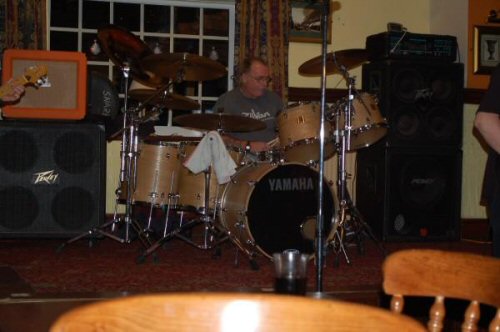 Junkyard Dogz drummer Keith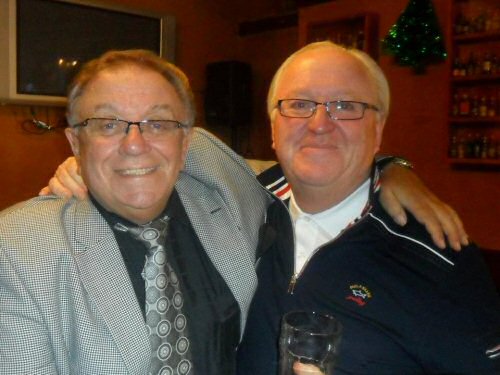 PETE CONWAY and CHRIS BURTON
bouncers at the Golden Torch Tunstall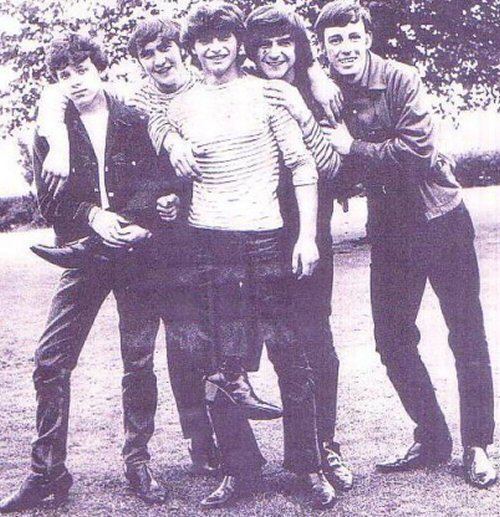 RENO AND THE HICKORY STICKS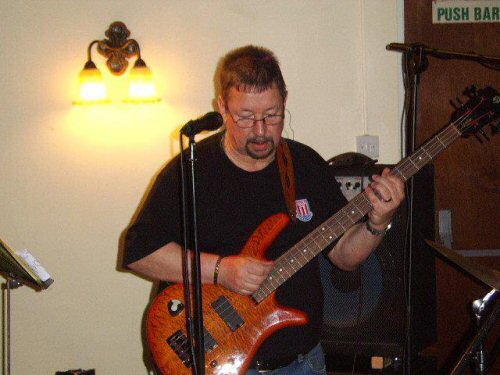 Stephen Reg Beech
TUMBLING DICE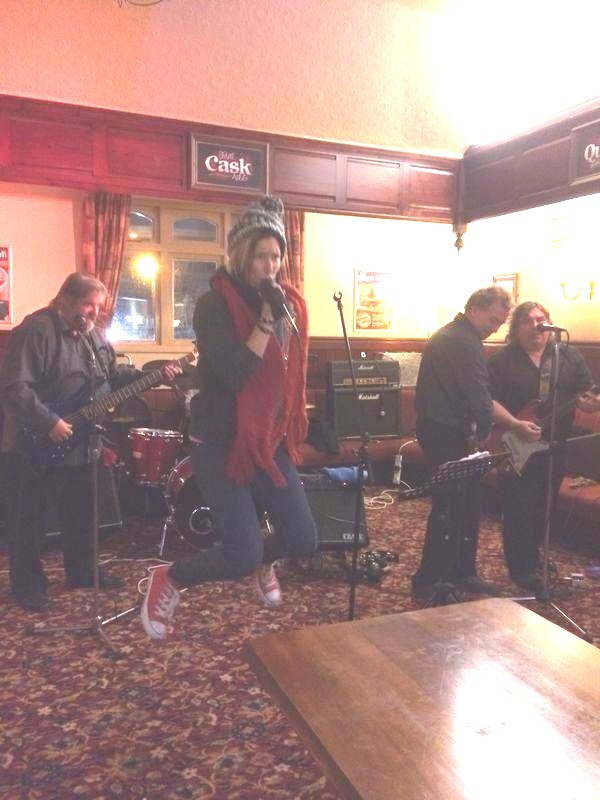 VRE( vikki B) and TUMBLING DICE dishing it out at the OLD SAL

DISGRACE ..VIKKI REYNOLDS ©SSrec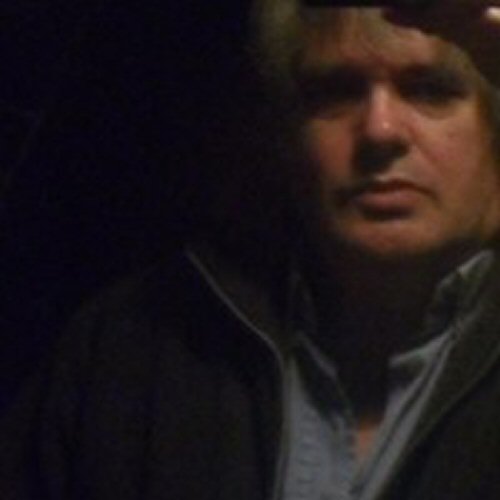 SHAKEYCAM STEVE LAZERIE
VIKKI REYNOLDS/MIKE CARTER
in my heart remix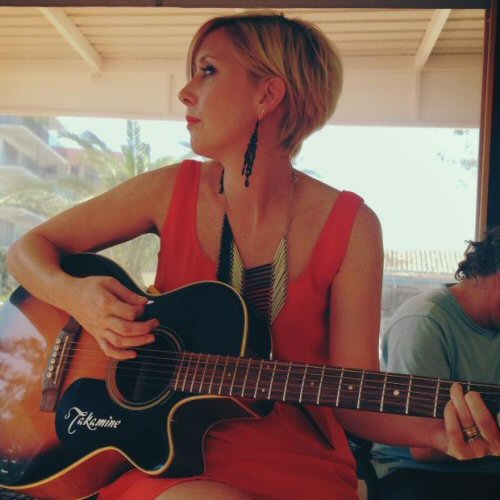 VIKKI REYNOLDS

ANGEL IN MY EYE (vikki reynolds/al saunders )©SSrec 2014 ......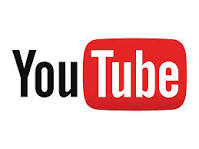 PLAY YOU TUBE VID
DIAMONDS FOR YOU (vikki reynolds/al saunders )©SSrec2014....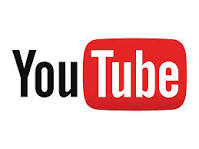 PLAY YOU TUBE VID
COULDN'T GET ENOUGH (vikki reynolds/al saunders )©SSrec2011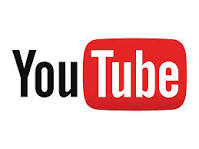 PLAY YOU TUBE VID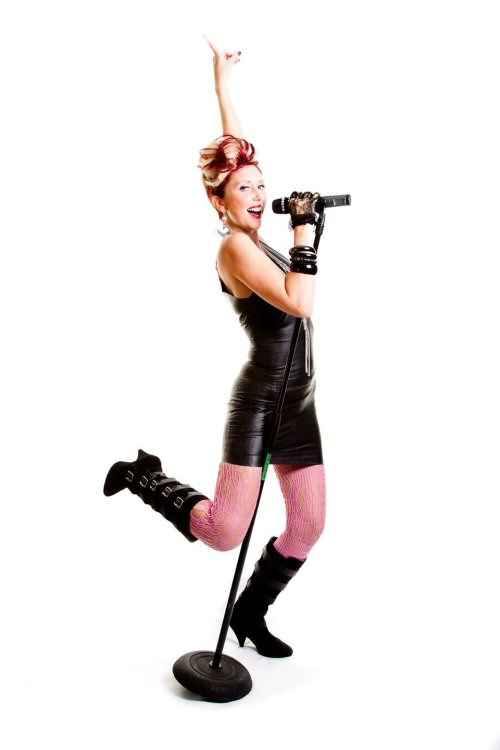 VIKKI REYNOLDS
Vikki Reynolds and Mike Carter both from Stoke got together around 12 months ago to mix their tastes in music and come up with a 'new sound'
With Vikki's unique vocals and Mike's excellent producing skills they make a great team!
They experiment with synth sounds and aim to reach people far and wide with their upbeat and catchy tunes!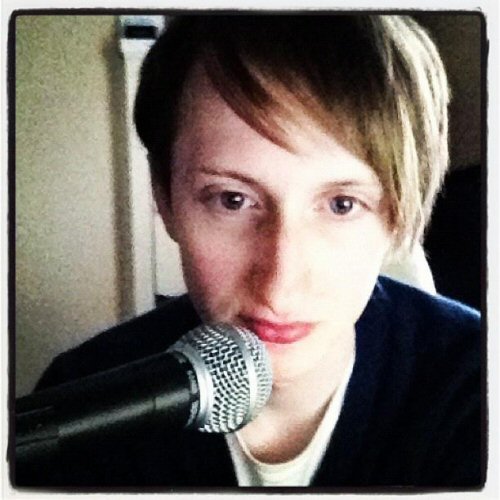 MIKE CARTER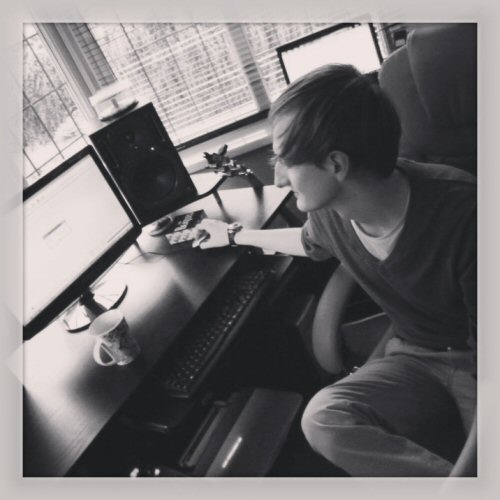 MIKE CARTER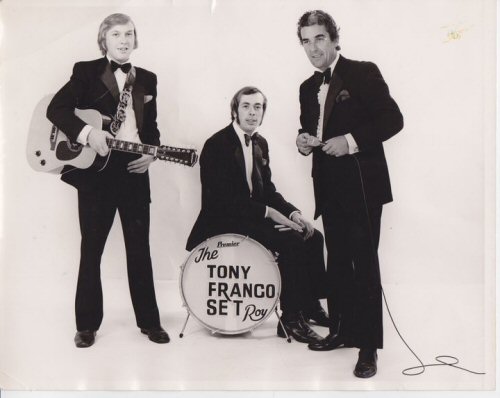 TONY FRANCO SET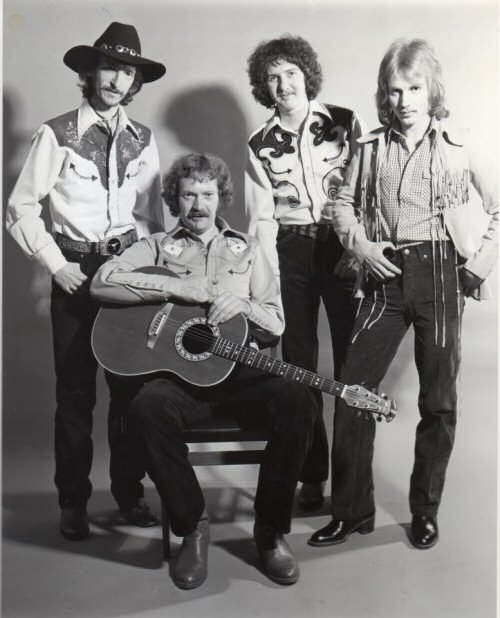 THE WESTERN ELECTRIC BAND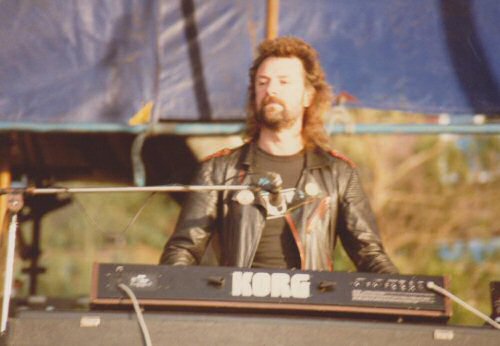 GEORGE GLOVER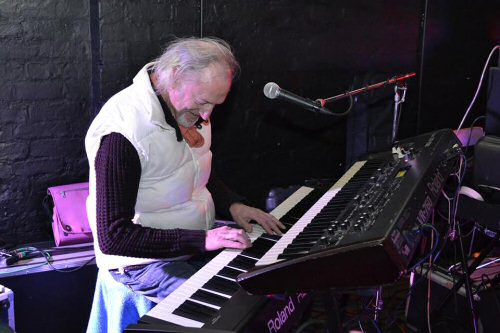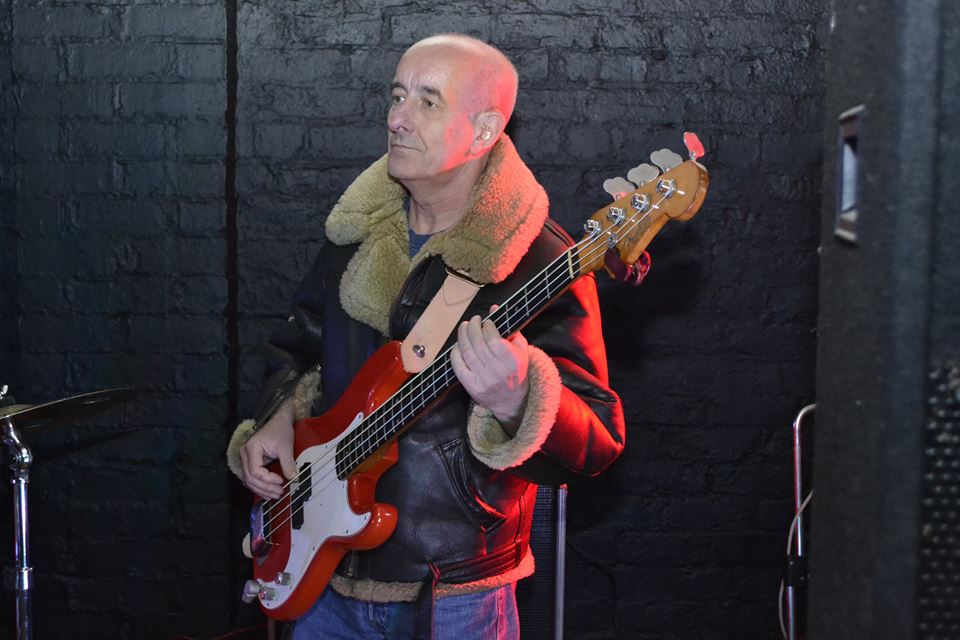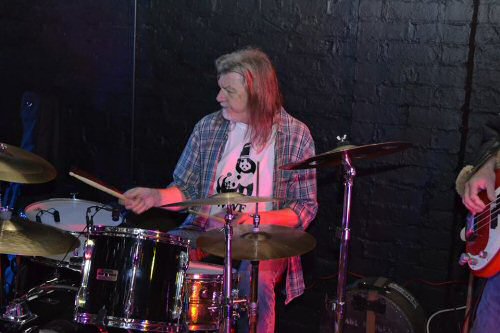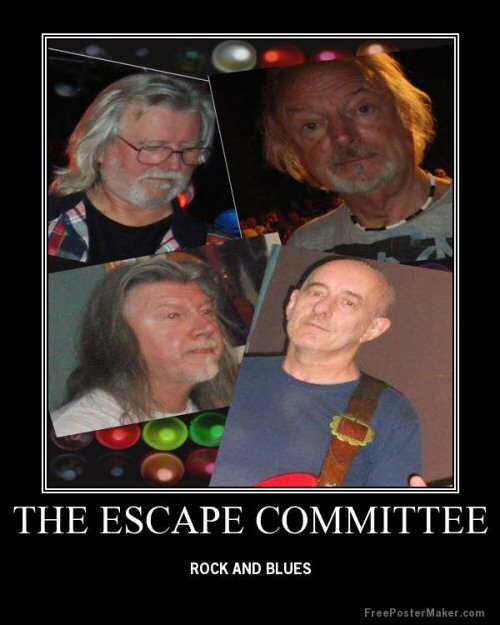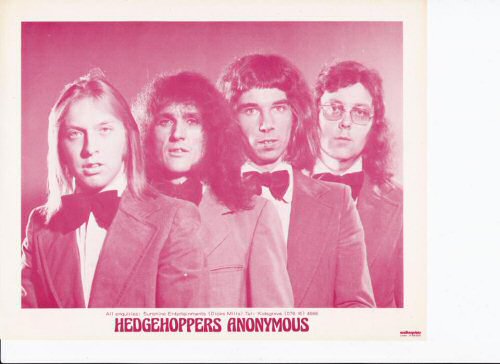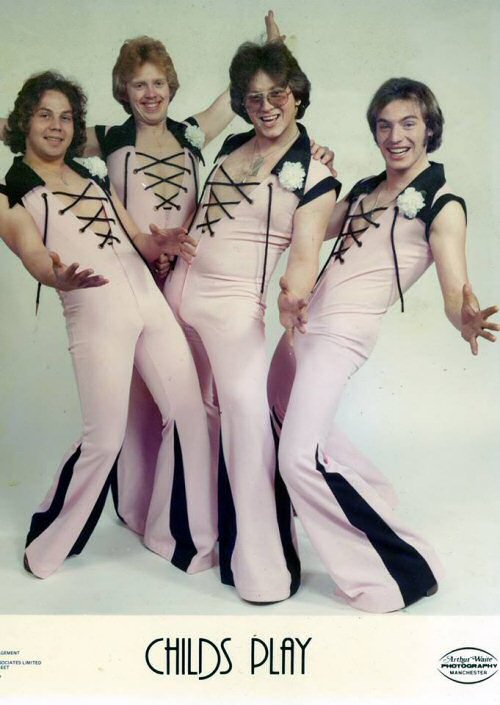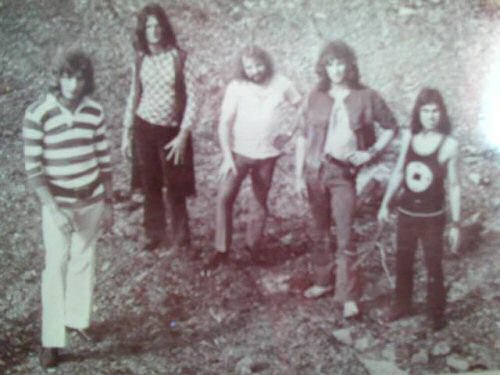 HUTCH and COLOUR SUPPLEMENT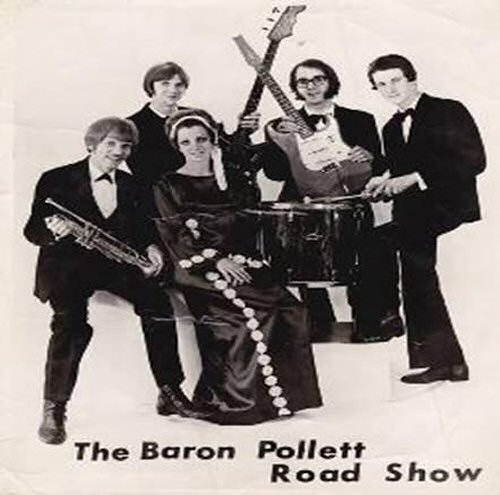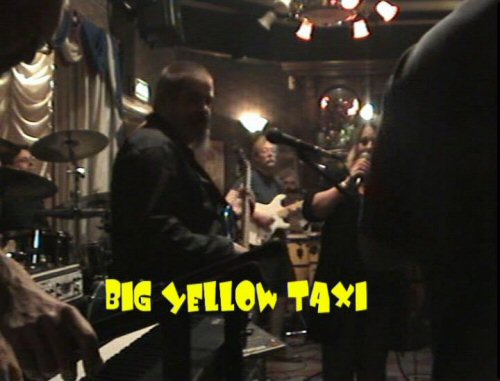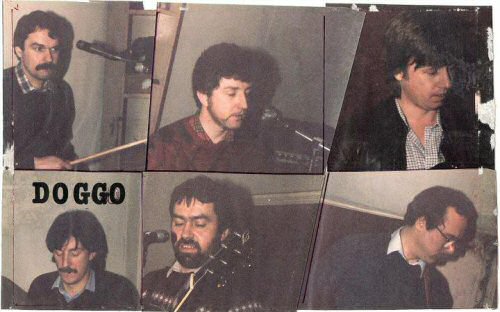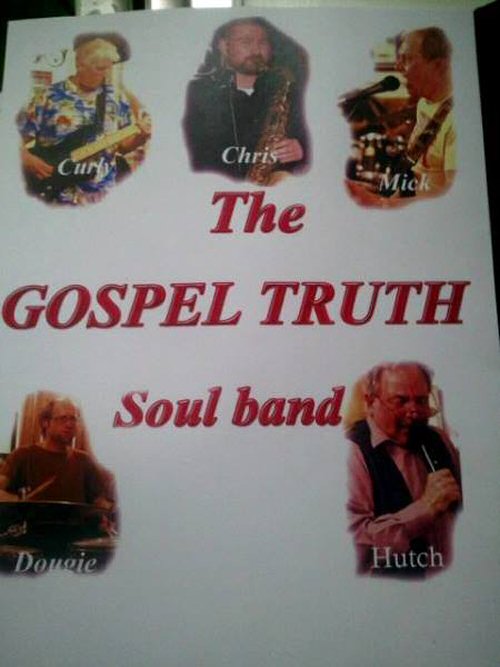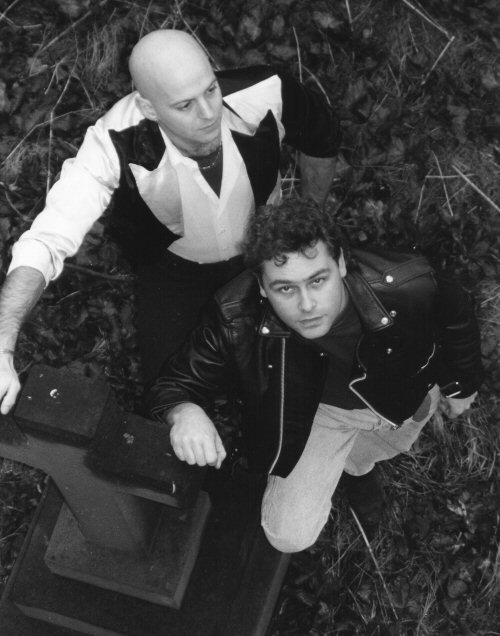 The Crooners ( alias mincers/them pair of c***s from longton )
..also known as Soul driver in club land, oh happy days!
John 'Picko'..(also Mincer) Pickering ..Vocals and Paul 'Fazza' Farrington…Piano with split Basss, spent some good times playing around the Stoke-on-Trent slums, sorry pubs, during the 90's.
One of six demos for thier pub and club circuit some years ago then…1994!..Stormy weather..great old song! the track is a cassette copy of it it's really old and only in black and white!
Recorded at Al 'Finbarr' Saunders studio.
Fazza went on to be the cities top Gigolo earning a small fortune and spending much of his time with beautiful women. Picko went to be a successful gardener. Picko now spends most of his time roaming park hall hillsl shouting...."come back doris..just because you're an hedgehog shouldn't make any difference"
Fazza's gigoloing has now nearly stopped since he met his ( much ) better half
bev
STORMY WEATHER..CROONERS/MINCERS/TPof C from longton
DEEP EMOTION..CROONERS ( ©pickering / farrington / finbar )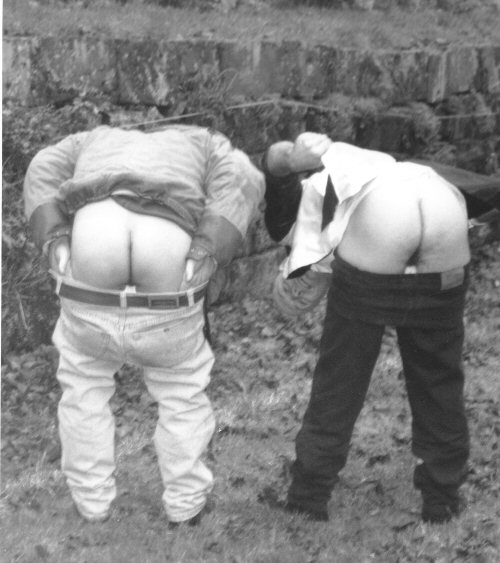 in no particular order PAUL FAZZA FARRINGTON / JOHN PICKO PICKERING
ladies place your votes...........now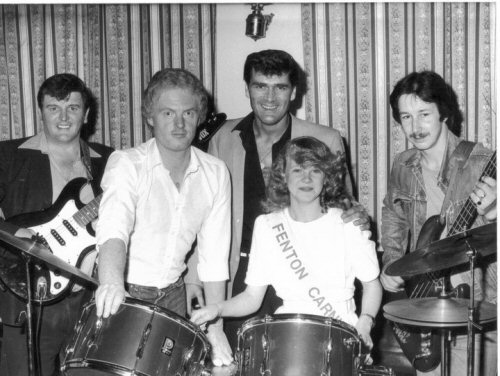 JOHNNY AND THE FALCONS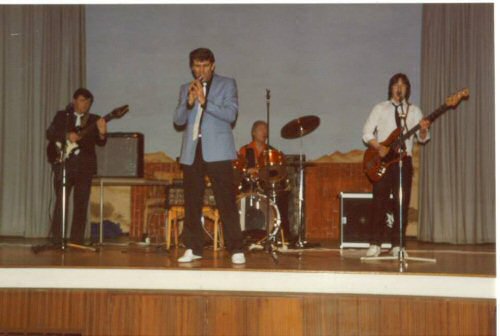 JOHNNY AND THE FALCONS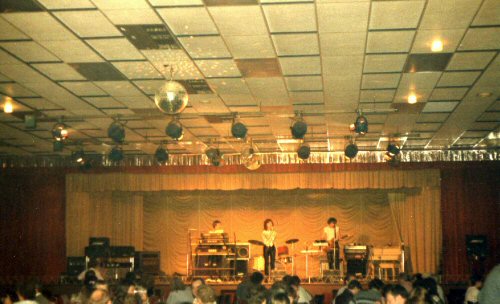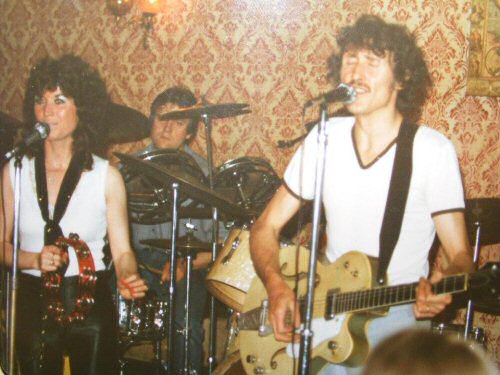 GEOFF ARNOLD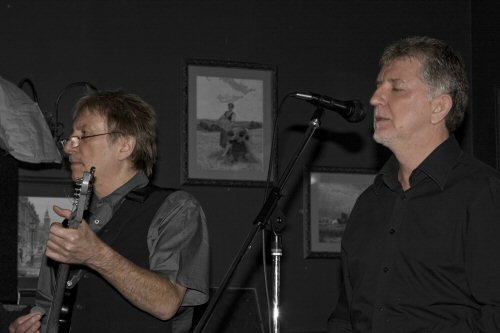 STILL STANDING ( flannelfoot )2007
(al saunders/rob rushton)


STILL STANDING chemical rush 2014 ( lavick/saunders )©SSrec..........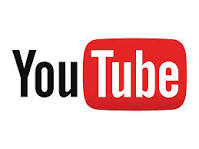 STILL STANDING stones on the radio 2014 ( reynolds/saunders )©SSrec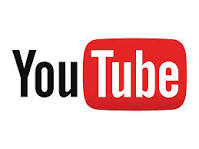 GRAHAM LYNCH ( knockers/just leaves)




GRAHAM LYNCH I've learnt my lesson 2014 ( lynch/saunders )©SSrec2004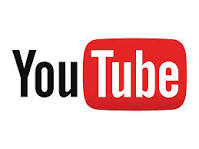 GRAHAM LYNCH without you 2014 ( lynch/saunders ) ........... ©SSrec2014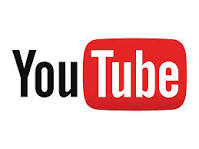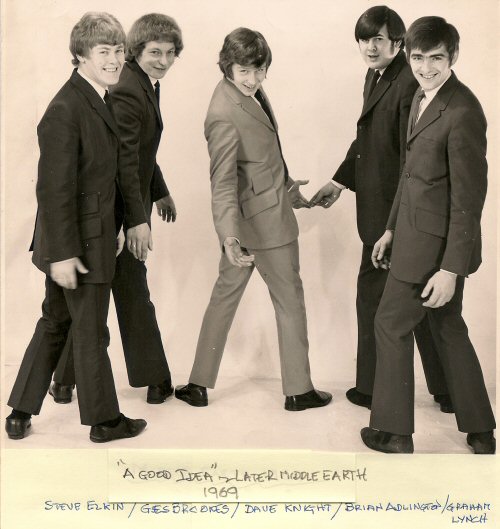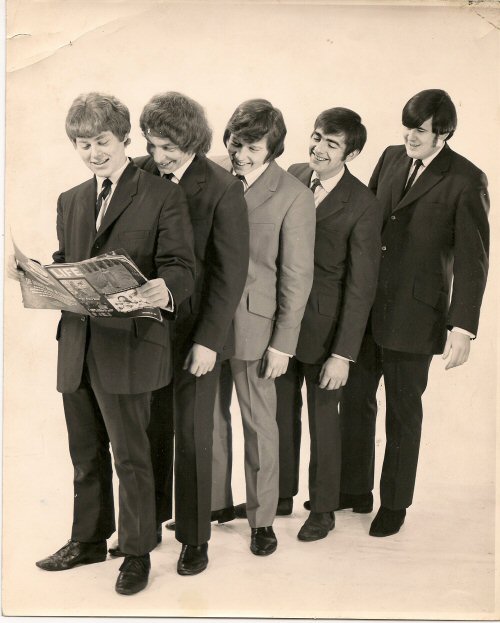 MIDDLE EARTH 1969
Steve Elkin, Ges Brookes, Dave Knight, Graham Lynch, Brian Adlington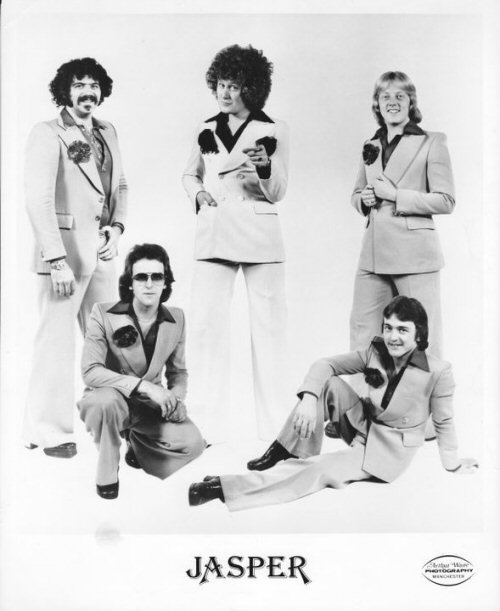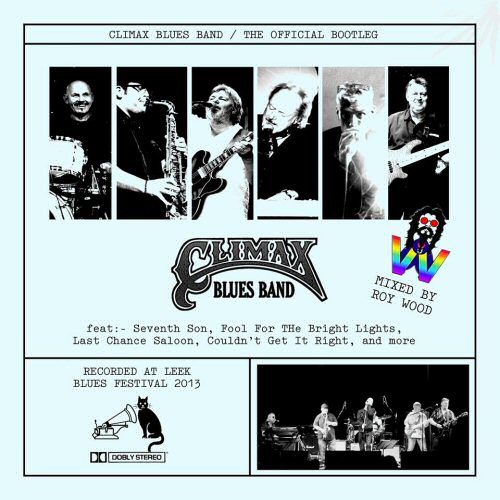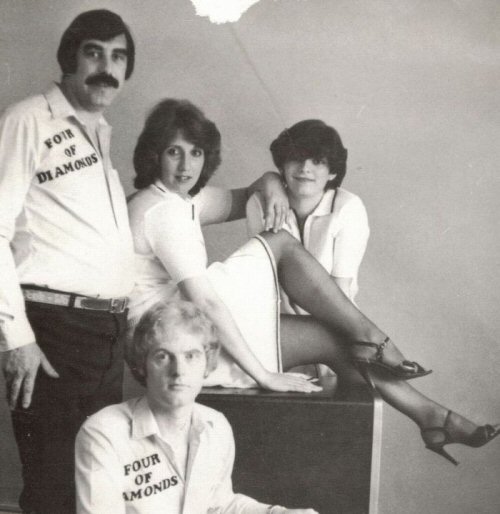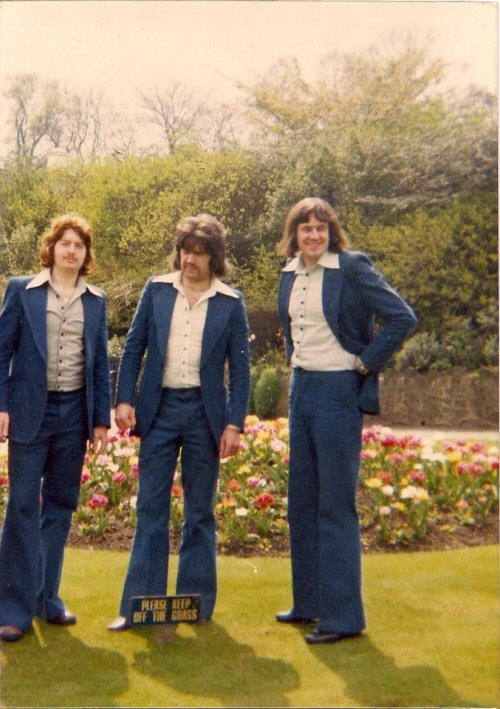 THE BLINKERS
Mick Cooper, Pat Missen, Brian Adlington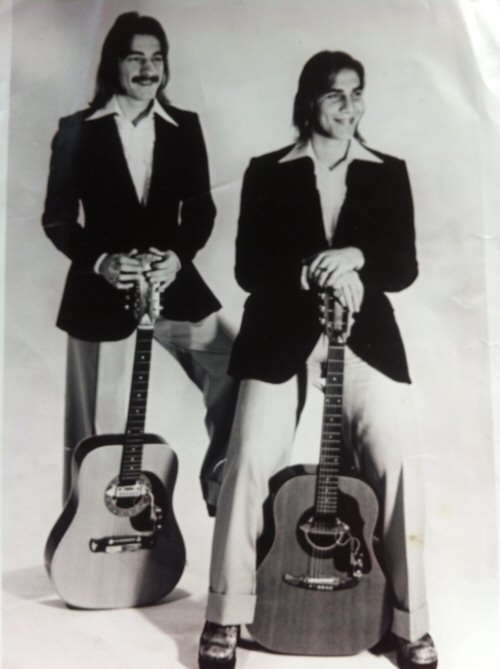 THE BRADBURY BROTHERS
George and Dino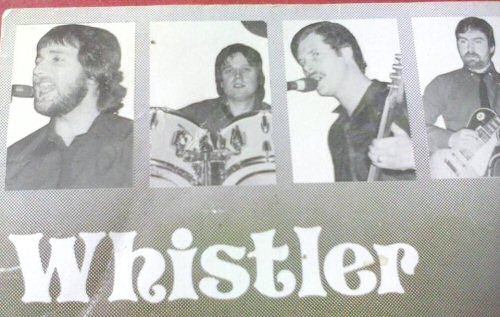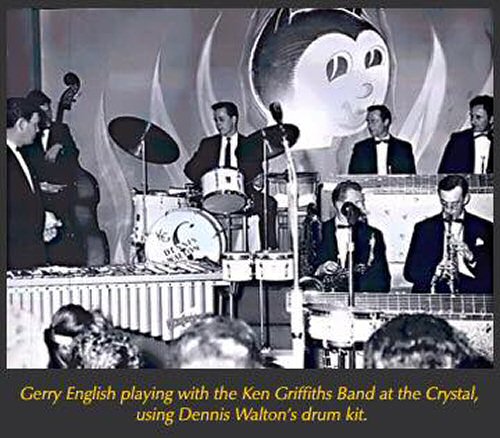 The Crystal Band 60's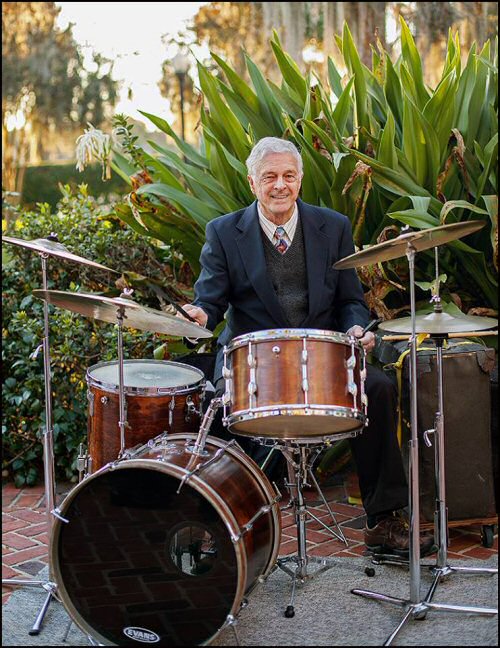 Dennis Walton The Crystal Band.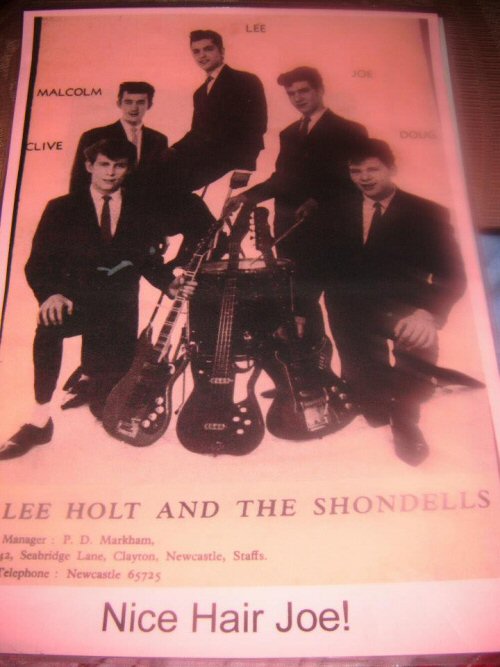 Lee Holt & The Shondells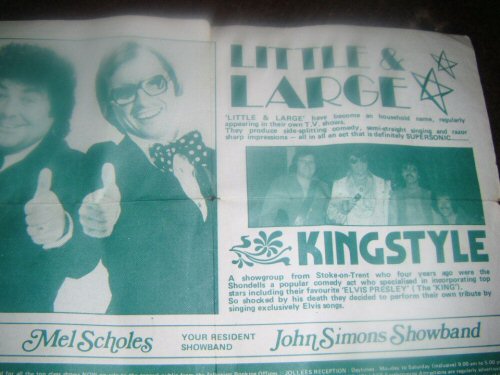 Kingstyle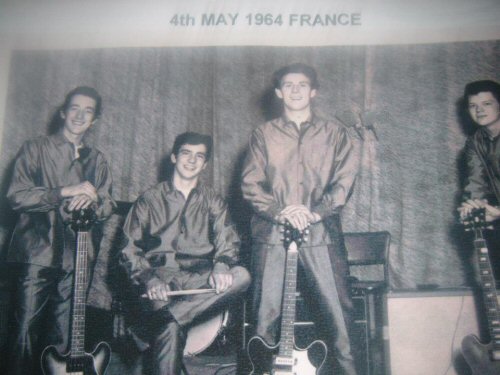 Clive Taylor & Doug Wilks ( Shondells) 4th of May 1964 France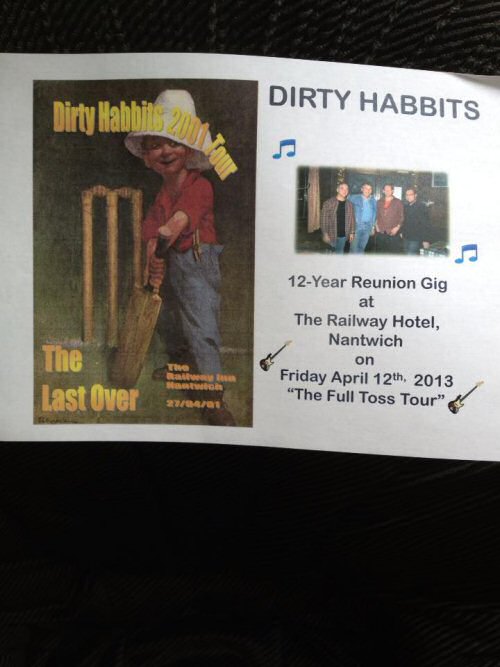 Dirty Habbits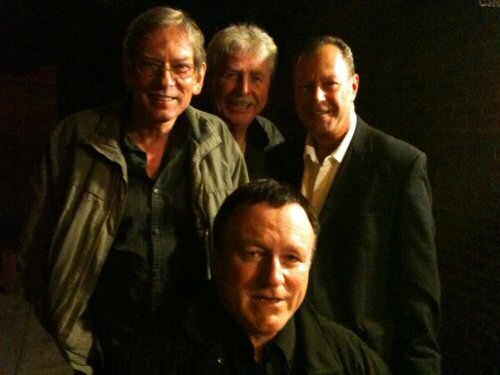 California Blue
GERRY BYRNES ABD THE INVADERS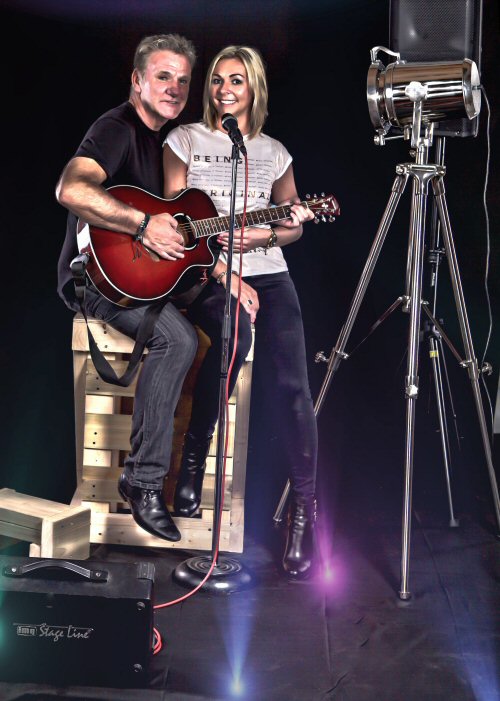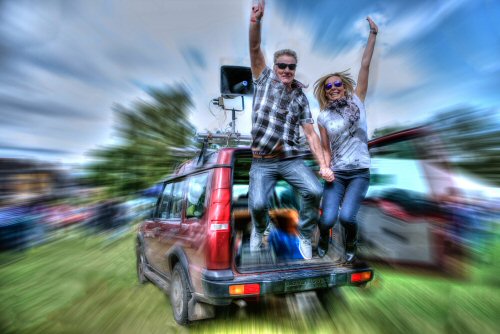 BEND THE RULES